Archives
We Continue to Connect
Conversations
ELSA Conversations" is an opportunity to look beyond our own spheres and to gain insight about each other's fields. We invite alumni from diverse areas across the world to share their expertise with fellow alumni. In the past, we have had interactions about creating documentaries, managing personal wealth and diversity in the workplace.

Do write to connect@lsralumna.org to participate in the "ELSA Conversations" by being a speaker, a moderator or to collaborate with other alumni for a panel discussion.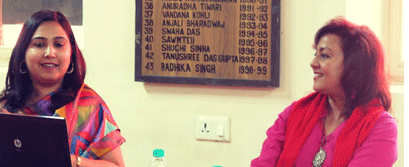 TheELSA Conversation with Jigyasa Taneja Saturday, 21st March, 2015 at LSR College, New Delhi.
The conversation was led by ELSA Jigyasa Taneja Sethi (2000 Batch, Journalism) who heads JAM Productions as a independent writer/director based in Delhi. She has worked in India and US over last 12 years and has done award winning work in various genres and subjects primarily focusing on women including short and feature length films. A recent project of hers is Julaab Gang /Verbal Diarrhea where she is experimenting with humor for and by women online. Jigyasa triggered a conversation about self esteem, women performers and the use of humour as a transformative tool. view album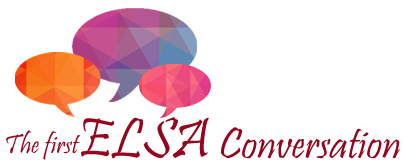 The first ELSA Conversation Saturday, 21st February, 2015 at LSR College, New Delhi.
The ELSA Conversations kick off was led by Deepika Warrier (Batch of 1989, History Hons.) Vice President - Nutrition, Pepsico Asia, Middle East and Africa. Deepika spoke about Diversity in Corporate India with the aim to share and discuss her experience, knowledge and key issues within her sector or area of expertise, with others who are in the field or interested to know more and participate. Earlier, the CMO of Pepsico India, Deepika was part of the excom leadership team, and is a marketing veteran who worked with Gillette, Ogilvy & Mather, and Britanica Industries. The Conversations will also be held at various cities in India and overseas, on a schedule decided by different Chapters. There are many areas to cover – Law, the Corporate world, Academia, Media, Arts & Culture, Finance, Government, Politics, Engineering, IT, Infrastructure, Development, among others. And there are many themes within each sector.
Book Club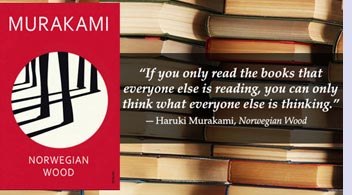 The second ELSA Book Club Meet Saturday, 28 February 2015
Another sunny afternoon at the Library Gazebo and book for discussion was Haruki Murakami's Norwegian Wood. Simran introduced the book, and then there was an open to discussion.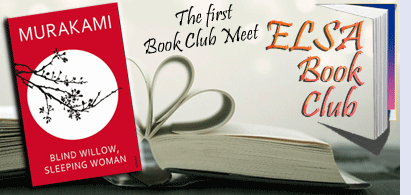 The first ELSA Book Club Meet Saturday, 31 January 2015
A sunny afternoon at the Library Gazebo, perfect setting for making a beginning with the ELSA Book Club. The book for discussion was Haruki Murakami's Blind Willow Sleeping Woman. Simran introduced the book, and then there was an open to discussion.
AfterWork Network
One of the main objectives of the ELSA Alumni Association is to build an active network of Alumni across India and the world. These networking events are held on weekends, when ELSAs unwind, socialize with fellow ELSAs while expanding their networks.


Photographs from lively networking meets in Mumbai and NCR.