Get those bags packed, swimsuits, hats and sunglasses.

Tell your family that you are off with the girls on the first travELSA adventure.

We're done with talking about it. The first of many travel programs is kicking off on 03rd May 2016.

We're very excited and know its short notice, but take the leap (or the gangway!) and come on board for a great time with old friends and new. You have to confirm your travel and make payments by 22nd April, 2016.

With exclusive rates for ELSAs offered by an ELSA (Ratna Chadha) we present::
#1 Cruising the Far East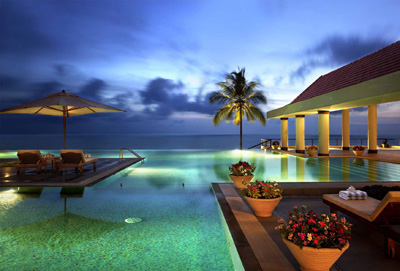 A 4 night Far East cruise sailing from Singapore – Kuala Lumpur – Phuket – Singapore aboard Royal Caribbean's ship Voyager of the Seas from 03rd to 07th May 2016. We'll start off by getting together on arrival in Singapore on the 03rd – just us ELSAs – details follow.

Besides wonderful sightseeing and shopping opportunities at the three ports, the ship itself boasts of a sea of vacation possibilities. You could learn the salsa or the recipe for a perfect martini. You could conquer the rock wall, ice skate or play mini golf. Spa massages, a perfect pool and designer shopping melts away land-based stress. Gourmet meals, bars and a casino add to your pleasures. Gear up for this and much more, ELSAs! And then, the Cruise! Check out the Voyager of the Seas, the activities, the dining, the entertainment and more at http://bit.ly/1SCF4HC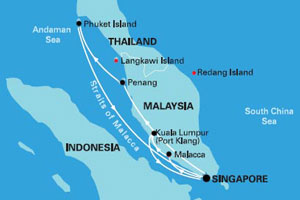 Cost per person is USD 628 for an Ocean view room with window, on double occupancy, and inclusive of all meals, taxes and gratuities. You can upgrade at a special rate too.

Detailed itinerary, inclusions, terms and conditions will be up on the website www.lsralumna.org in the next couple of days. Meanwhile email Vandana Sarin (travELSA coordinator alumna) at travelsa@lsralumna.org for clarifications and help.
Booking Process
Send a confirmation with booking request to Ratna Chadha at rchadha@tirun.com, with a copy to travelsa@lsralumna.org
All booking requests must have complete names as per your valid passport and date of birth to book appropriately.
Scanned copies of the 1st two pages of the passport can be emailed to ensure bookings in order.
Booking requests must mention code " TRAVELSA" and your ELSA Membership number, for us to apply special rates.
If you haven't signed up as an ELSA Member yet, please do so immediately on this website: http://www.lsralumna.org/become-a-member.php by filling your membership form and making the membership payment online. You will receive your membership number within 48 hours. For assistance on this, email members@lsralumna.org. We will meanwhile make a tentative booking for you.
TIRUN will share the payment process with you.
You may book your own air tickets to Singapore and visas for a double/multiple entry to Singapore and single entry to Thailand. Incase you need assistance for this TIRUN is happy to help with air or hotel bookings and visas, and also answer any questions.
Call SanjeevKadyan
tel: +91 11 49061000
email: skandyan@tirun.com
Terms and Conditions
Cruiseline and TIRUN terms & conditions will apply.
Detailed terms and conditions will be advised at the time of booking. Royal Caribbean International reserves the right to modify and amend this quote at any time.
Cancellation with refunds will be effected only 7 days before sailing.

ELSA Association and the Coordinator are only facilitating the travel as volunteers, and have no liability whatsoever.
Hurry up and Book! Limited berths.