The Executive Committee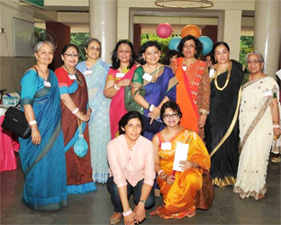 With the blessings of the Chairman, Mr. Arun Bharat Ram and the then Principal, Dr. Meenakshi Gopinath, the ELSA Association was formed by the founding members — Aditi Misra, Chandni Luthura, Snimer Kaur Sahni, Anita Vasudeva, Dr. Asha Mathur, Renuka Prasad and Priti Srivastava. They along with Rekha Bajpe Aggarwal, Deepa Vohra Bahl, Saumya Wardhan, Ameeta Verma Duggal, Annabelle Manwaring, formed the Pro-tem Executive Committee to establish the foundation for a robust Association.

The first Executive Committee was elected at the Annual General Meeting on 12th September 2015. Details of the composition of the committee, eligibility, election process, term of office, responsibilities and other related matters are in the Byelaws and Memorandum of Association.

The Executive Committee is committed to serve the Association on behalf of all its Members with integrity and transparency, while working towards an intergrative and supportive environment.
Executive Committee (2015-2017)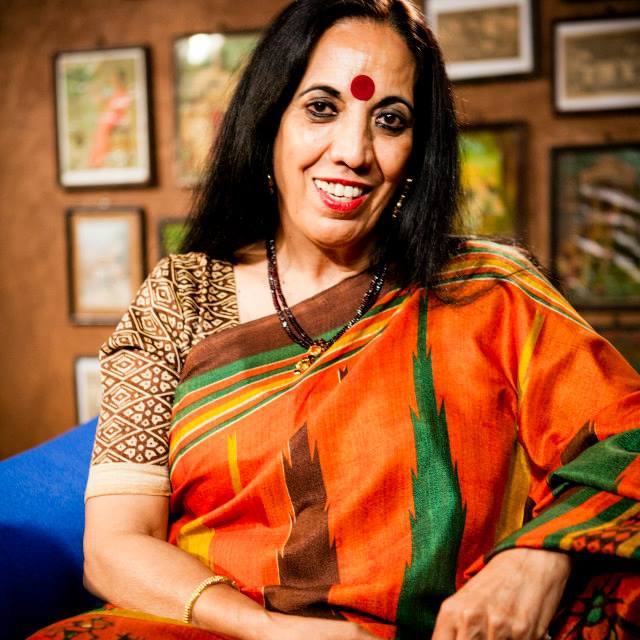 Rashmi Misra, President
1971, History Honours Rashmi Misra is the Founder Chairperson of VIDYA – a 30 year old non-profit, dedicated to educate, empower, transform children, youth and women pan-India. Based in Bangalore, she plans to bring her experience and success in building the dynamic Bangalore ELSA Chapter into the national body of the Association so that ELSAs across the world can make a huge difference to India and the world.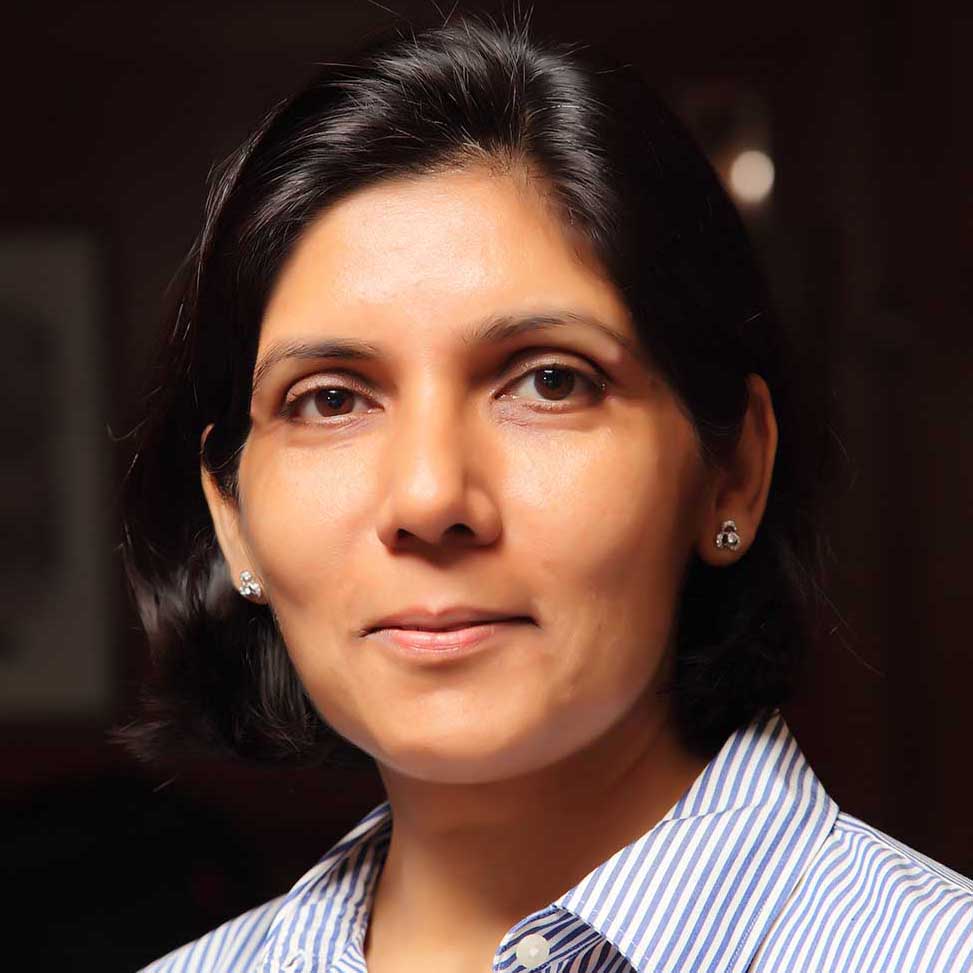 Ameeta Duggal Verma, Vice President
1989, English Honours
Ameeta Verma Duggal obtained a degree in law from the Delhi University after graduating from LSR. She was awarded a British Chevening Scholarship by the Foreign and Commonwealth Office to study at the College of Law, York. She worked briefly in the London office of Clifford Chance and in 2004, she founded DGS Associates, a Delhi based law firm specializing in corporate, commercial and international trade laws. Ameeta is married to Gaurav Duggal, also a lawyer, and has a daughter, Manasvini.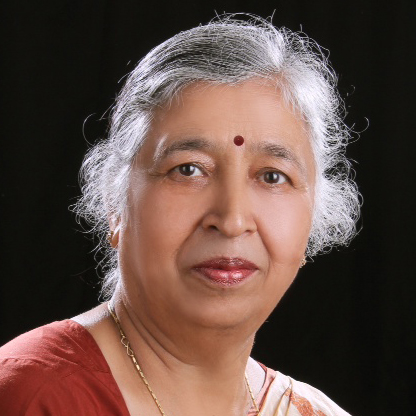 Saroj Kaushal, Hony. Secretary
1965, BA Integrated
Presently Director of Learning World.co.in and Excelonz.com, Saroj Kaushal had a long and interesting career in Indian Airlines (now Air India) from where she retired as General Manager, HRD. After graduating from LSR, she did her MA in Social Work from Delhi School of Social Work, an MA in Psychology from Delhi University, and completed PG Diploma from the Indian Law Institute in Delhi.



Urvashi Ashta, Hony. Treasurer
1988, Economics Honours
Urvashi Ashta has 14 years of experience in banking with ANZ Grindlays/ Standard Chartered Bank. She set up a wealth management company, and also worked in the HR domain. Currently, Urvashi is a Training Consultant. She enjoys art, history and travel, and believes life all about reinventing oneself at each step.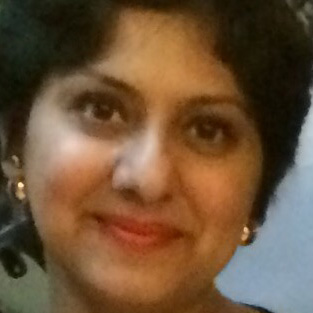 Deepa Vohra Bahl, Member
1997, Mathematics Honours
Deepa Vohra Bahl went on to obtain a law degree from the Faculty of Law at Delhi University, after completing her graduation at LSR. She is a patents and trademarks lawyer who has completed courses from the Academy of Intellectual Property Studies and the World Intellectual Property Organization. She is well versed and proficient with the Madrid System of International Registration of Trademarks. Deepa is the Founder and Proprietor of LEX INTELLI, Intellectual Property Attorneys & Consultants.



Gitanjali Luthra Bhalla, Member
1988, Philosophy Honours
Gitanjali trained to be a commercial pilot after her graduation but couldn't pursue it due to lack of jobs for commercial pilots at that time. She has two daughters aged 23 and 16. Gitanjali has been in the 􀀶eld of voluntary work for the past 9 years. She now runs her own NGO, PallCanCare, helping terminally ill cancer patients at AIIMS and other government hospitals. Besides this, she is passionate about gardening and gift-wrapping/packaging and does turnkey projects for the same. She specialises in terrace gardens and customized packaging for individuals and corporates.



Renuka Prasad, Member
1969, Political Science Honours
Renuka completed her B.Ed once both my children started schooling. She worked in Modern School Vasant Vihar and in Delhi Public School, Vasant Vihar for a long spell. She received her M.Ed from Jodhpur where her husband was posted. That brought an end to her career as an educationist as she devoted time to the social activities associated with a senior General Of􀀶cer's wife in the Army. Looking after environment while posted in Udhampur, she completed her Masters in Environmental Studies and has been working with the Indian Cancer Society, Delhi the oldest NGO associated with cancer related activities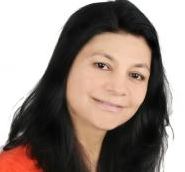 Madhulika Choudhary, Member
1991, Political Science Honours
A resource consultant who has relocated to India in 2014, Madhulika Choudhary has over 14 years experience of designing and delivering projects that support marginalised and socially excluded people, both in the UK and in India. She is of the belief that the years spent at LSR have helped her to become an independent minded person, and the friends she made here helped her deal with personal and professional challenges.


Smita Mankad, Member
1992, Economics Honours
After graduating from LSR, Smita Mankad did an MBA from Narsee Munjee Institute of Management Studies, Mumbai University. Since then she had 20 years of work experience in the corporate sector, combining business skills and social impact interventions successfully. This included TATA Motors, ABN AMRO Bank and Fabindia and its subsidiaries. Smita is committed to social entrepreneurship at a grassroots level and to women's leadership and mentoring at a global level.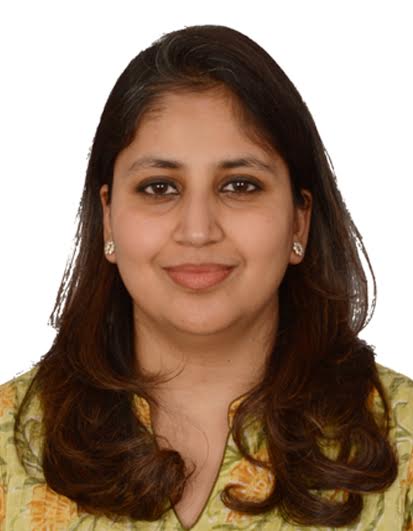 Gayatri Srivastava, Member
1996, Economics Honours
Recipient of the Tehmina Nusserwanji Prize for GK at LSR in 1994, the Deccan Herald Award for English Journalism at IIMC (1997), the CBSE Merit Scholarship (1993), Gayatri Srivastava has numerous academic and co-curricular achievements. She is also the co-author of the book 'Family Guide to Jakarta' and has lectured at some of India's leading mass communication institutes and colleges including LSR, XIC and IIMC. Gayatri is currently based in Mumbai, and loves to travel and cook.



Triveni Mahajan, Member
1992, B.Com Honours
A Modern School, Barakhamba Road alumni, Triveni Mahajan worked as a Chartered Accountant with S.B.Billimoria & Co. before she decided to pursue her creative passion. She qualified as a goldsmith from JPDC Delhi and now runs her own studio where she designs, enamels and sells her unique 'one-of-its-kind' jewelry. Triveni loves to travel and dabble with anything creative.



Aditi Misra, Ex-offcio Member
1982, History Honours
An Elsa and a Dipsite,Aditi has been with DPS since the past 3 decades and more. She is the Founder Principal of DPS Gurgaon. Married to a doctor, she has two children Adya and Sanat. She has been involved with LSR over the years through Nostalgia and the scholarship scheme. As the 1st President of the Elsa Association she sought to bring together a large number of Elsas into the Elsa fold! A number of innovative events were organised by the Pro Tem Committee from 2013 onwards.