The Executive Committee
Executive Committee (2017-2019)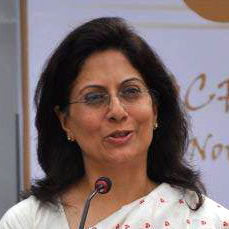 Vinita Sethi , President
1985, B.A. Economics I thought I would study medicine but walked into LSR in 1982 and into the world of Economics. Treaded different paths since- DSE for Masters in Economics (couldn't believe I actually studied again), then another Masters in International relations in Japan. From working with FICCI and CII for over 2 decades, I moved to the corporate world of Bharti Airtel, and now I'm Senior VP at the Apollo Hospitals group- back into the world of medicine! And back to LSR as alumna! My interests range from golf and badminton to pottery, trekking, photography and wild life. I have been involved in start-ups, public policy and CSR. Very excited to discover new alumni connections and keep current with our beloved college!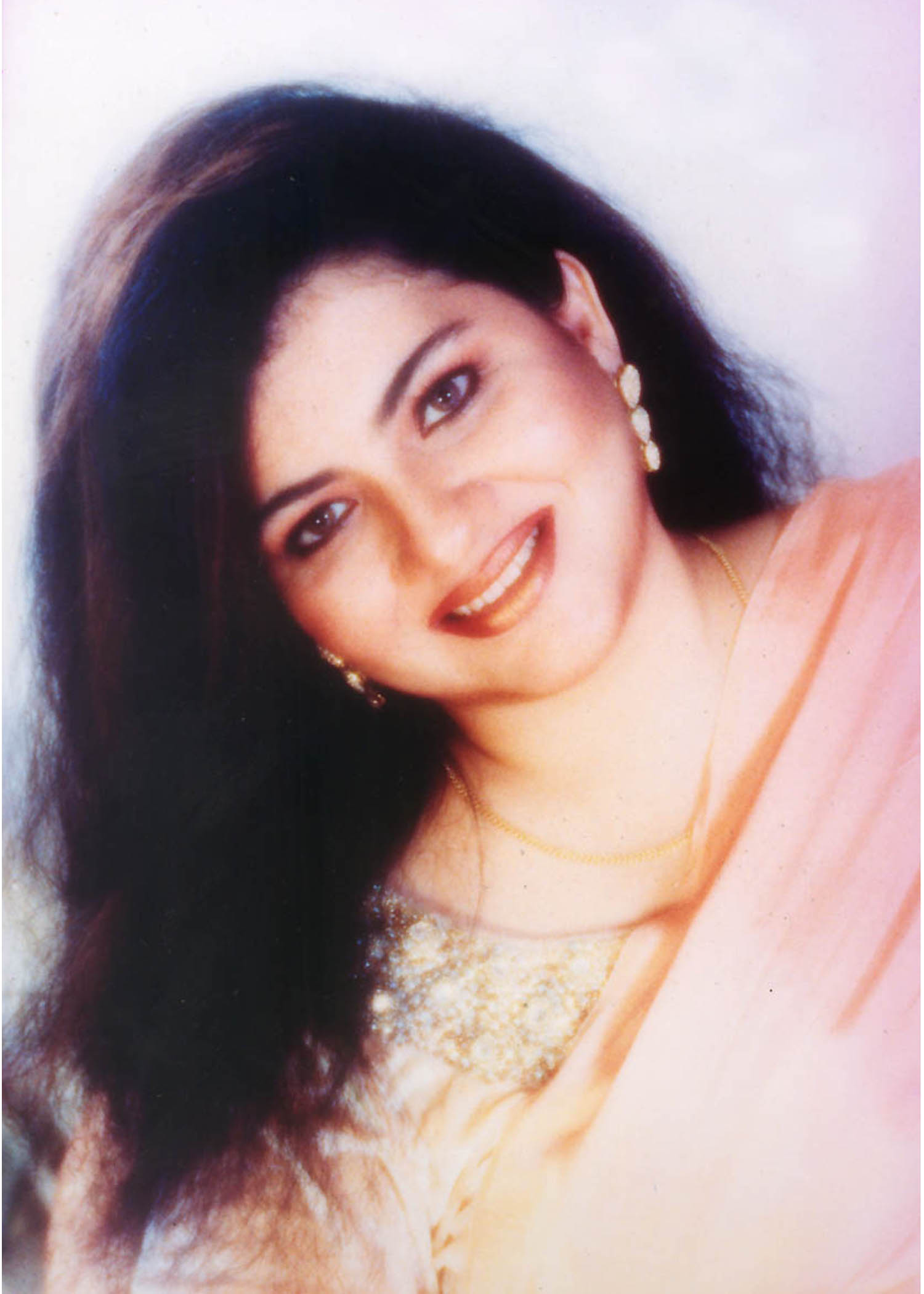 Nelofer Currimbhoy , Vice President
1977, B.A. Pass
The three years at LSR were simply the best days of my life. It was as though one was taking a pause in a patch of heaven before reality was to play out. When I walked back into the gates, I felt like Alice in wonderland; the gardens were as green, the long corridor with the red brick columns firmly in place, time had spared it, it had retained its aura and its innocence. Today I am President at Shahnaz Herbals and lead a hectic corporate life. I handle marketing, distribution and also do a lot of product development. I am also a writer with two published books and a third on its way. I run two NGOs, 'Bridges Connecting Women' and 'Bridges to Artisans'. Love my writing and my philanthropy and of course now being part of LSR again!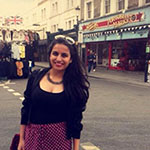 Anam Hamid , Hony. Secretary
2011, B.A. English
Anam prides herself in being the youngest member of the Executive council, and hopes to bring in more participation from young ELSAs. After spending three rewarding years at LSR, she went on to do a Masters in Popular Literature from Trinity College Dublin. In the years since, she has dabbled in many interesting fields. These include teaching communication skills at a university, writing for various publications, working with a social enterprise in Thailand, and experiencing a touch of the corporate life with ITC Hotels. Anam is currently a senior correspondent with Business & Economic Diplomacy, and will soon be a part of a project that records family histories.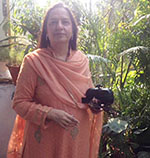 Parool Trehan, Hony. Treasurer
1982, B.Sc Statistics
Although a Statistician by profession, I have always nurtured a passion for textures, textiles and embroideries. Our exquisite Indian Handlooms still fascinates and excites me. I work with weavers from all over India especially Gujarat, Madhya Pradesh and Andhra Pradesh. I work with principles of balance either in colour or design sensibilities using age-old crafts with modern day requirements. Each day is full of new experiments and dialogues- a Manthan between constraints and desires resulting in a kaleidoscope of new designs. I've had a team of workers for over 15years, who are like an extended family now. My husband Anil is an architect, and it is from him that I've learnt the true meaning of space- built spaces and spaces within interpersonal relationships, and the ability to stretch my boundaries. We have the two most loving children, a daughter Mansi and a son Vaibhav, who are both practicing Architects. It's great to be back to college, hoping to give back a bit of all that I've got from LSR.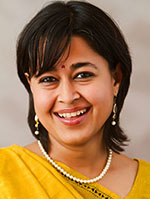 Smita Mankad , Member
1992, B.A. Economics
After graduating from LSR in 1992, Smita Mankad did an MBA from Narsee Monjee Institute of Management Studies, Mumbai University. Since then she had over 20 years of work experience in the corporate sector, combining business skills and social impact interventions successfully, her sweet spot. This included TATA Motors, ABN AMRO Bank, Fabindia and its subsidiaries, and ORGANIC INDIA. She has consulted with a large number of craft and social enterprises on scaling up and becoming sustainable. She is an Independent Woman Director on leading corporate boards, bringing the voice of women to the boardroom. She also heads the Food Fortification Resource Centre of the Food Safety & Standards Authority of India (FSSAI), Ministry of Health, Government of India, setup to address the widespread vitamin and mineral deficiencies prevalent across our country. Smita is committed to social entrepreneurship at a grassroots level and to women's leadership and mentoring at a global level, and is passionate about giving women a voice. She feels honored to serve on the ELSA Alumni Executive Committee for a second term.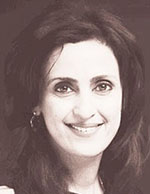 Shivani Wazir Pasrich , Member
1991, B.A. Economics
Shivani is a versatile Economics Honours & Law Graduate, a creative communicator, an actress and Master of Ceremonies and CEO of SWP Productions. Her production house works as an advocacy to raise awareness on issues that plague society and also produces and manages events. She's set a National Record in the Limca Book of Records for her 2016 polo event which included the First Women's Polo Match where 6 Indian Women and 2 foreign nationals were part of the historic match. She's been awarded the Universal Humanity Awards in 2013 and The Build India Award 2017 for her contribution in the field of Entertainment.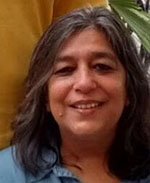 Vandana Sarin , Member
1977, History Honors
Life has so many dimensions and I have been very fortunate to explore a plethora of these. My career began with India Today, I set-up aventure in Design and Print, my interests and explorations took me into advertising, corporate training, fundraising and voluntary work. Having been involved with communities globally for a long time, activating and shaping them - as President of the Indian Women's' Association in Manila, Community Services Association in Cairo and now BlessdBuy.com The one stop shopping channel to support and purchase high quality products from non-profits, social enterprises and CSR initiatives. It also works with non-profits to develop capabilities and product innovation, to increase product relevance to today's consumer. I have AAs a member of Elsa's Bangalore chapter committee I have leveraged these experiences - shared responsibilities, taken initiatives, laughed and met challenges. The ELSA brochure we did was a landmark that involved interviewing exceptional Elsas worldwide, designing and production. The subsequent Elsa Effect brochure in 2016 was done jointly with the Delhi team. I anchored TravELSA - fostering togetherness through travel - we organized a South East Asia cruise, trip to Leh Ladakh and Coorg. It is for Elsas by Elsas. LSR has given me my closest friends. A great sense of self-esteem that makes me walk tall. Tremendous confidence that I can get out there and make a difference! And we continue to foster these bonds. My life experiences and continuous Elsa engagement has geared me to hopefully make an impact through the Executive Committee. Come share this sense of ELSA belonging; get involved…there's something for everyone!!!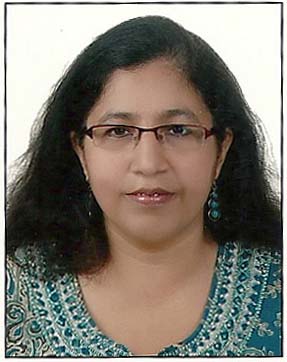 Ritu Sud Mathur, Member
1989, B.Com Honors
I joined LSR in the year 1986. Being the only person to be admitted in the college and hostel from my small industrial town of Bokaro Steel, I walked in with immense trepidation but after three years of an enriching experience I emerged with a confidence that I carry till date. I obtained a Post Graduate Diploma in Business Management after graduating with a B.Com (H) degree. My corporate career of 14 years spanned across financial services companies and Banks- PNB Caps, ANZ Grindlays, Standard Chartered and HSBC. In 2006, I founded Megriar Advisors Pvt. Ltd., an independent financial advisory franchise. I have recently also ventured into training and financial literacy and conduct workshops for creating investment awareness and unraveling the myths around financial and investment planning. Looking forward to building a strong alumni network and carry on the pride of being an ELSA.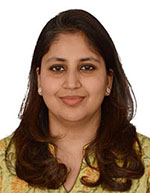 Gayatri Srivastava, Member
1996, B.A. Economics
Gayatri is currently based in Mumbai and loves to don multiple hats. She is as much a media academic as a mother. She's been the manager of a football (!) team, co-authored a book and worked as a broadcast journalist too. A member of the outgoing ELSA Executive Committee (2015-17), Gayatri wears her identity as an ELSA proudly on her sleeve. Always!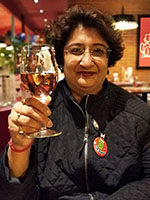 Saveera Dugal Bahl, Member
1990, B.A. Economics
The Dugal part of my name is very important because it connects me to my parents who are no more. I love to travel and interact with people and get the feel and pulse of what makes everyone tick. I am a Counsellor for Children and Adolescents- I do Career, Behavioural and Intervention Counselling. My main objective in life is to "Live and Let Live". I am your go to person for Guidance, Mentoring, Help with interviews and group discussions as I have taught English and done Personality Development for 20+years with Career Launcher and taught Business Communications and Business English with NIS Sparta and IILM, Gurgaon. So girls bring it on...and let's have some FUN, FROLIC and PARTY...with Events also being organised by yours truly. Would love to be your bridge with the Corporate World, your Agony Aunt and your Event Manager all rolled in one.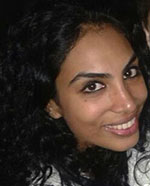 Puneet Sikka, Member
2007, B.A. Philosophy
As a professional theatre actor and an entrepreneur in the field of performing arts, Puneet has always found motivation in reconnecting with college for engagements big and small; be it a performance, workshop, or at present profiling talented raw artists graduating from LSR for my website's blog page. In fact, she is working with interns from the current batch at LSR. During her own student years, she was a member of both the DramSoc as well as the IMS, and also a member of the Badminton core team. Puneet would like to constantly combine collective creative energies of other partners and her own skillsets to facilitate greater alumnae and college engagement through activities, especially in the field of the performing arts.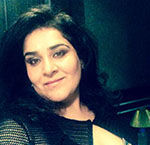 Preeti Lamba, Member
1994, B.A. (Integrated)
Preeti has done an MBA in Self Managerial leadership and is currently self employed. She has been active in the last few years with various ELSA activities and finds it extremely rewarding to serve her alma mater.