Our Mission

To create a multi-generational community and environment that nurtures the LSR spirit of "liberation through knowledge"; and to transform lives through sustainable support and action


Our Vision

Drive Social Change through Empowerment of Women


Executive Committee

Rashmi Misra,
President

Ameeta Verma Duggal,
Vice President

Urvashi Astha,
Hony. Secretary

Deepa Vohra Bahl,
Hony. Treasurer

Aditi Misra,
Member

Saroj Kaushal,
Member

Madhulika Choudhary,
Member

Smita Mankad,
Member

Gayatri Srivastava,
Member

Triveni Mahajan,
Member
Making ELSAs Proud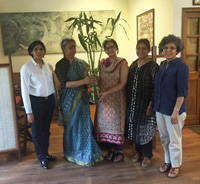 India Today ranked our alma mater as # 1 in Arts and Education.
The Executive Committee members met with Dr. Suman Sharma to felicitate her on behalf of all the ELSAs.

Truly a proud moment!
The LSR Effect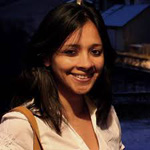 Shirley Abraham, Journalism Honours, Batch of 2004

Shirley Abraham and The Cinema Travellers – India's official entry to Cannes 2016. The Cinema Travellers, a lively documentary by Shirley Abraham and Amit Madheshiya, is one of 26 debut films across the Cannes official selection that are eligible for the prestigious Camera d'Or award.





The 96-minute film, zeroes in on the travelling tent cinemas of rural Maharashtra, captures the energy and joy of film watching like no other.

Way to go ELSA!

news@lsralumna.org
Give
Responding to the College's call for some garden benches, ELSAs came out in full support and donated generously. The benches are adorning the back lawns of the College and being enjoyed by the students

Ambika Bisla, Ameeta Duggal, Angela David, Anu Misra, Anupma Singh Mehrotra, Anuradha Ramanan, Anuradha Shukla, Arnika Dixit, Bhavna Agarwal, Chandana Singh, Dilruba Kalsi, Gayatri Srivastava, Gesu Kaushal, Inakshi Sobti, Kanika Grover, Krittika Banerjee, Laili Dutta, Madhu Gupta, Manik Karanjwala, Mira Misra Kaushik OBE, Monica Dar, Nandina Biswas Ramachandra, Nandita Mehrotra, Neera Chopra, Neha Bhatia, Neha Sinha, Nidhi Tuli, Niharika Bisaria, Nishtha Dev, Niti Bhutani, Nitya Ganapathy, Payal Malik, Pooja Gupta Bhagat, Pratibha Agarwal, Preeti Rajan, Rachna Khanna, Radhika Gupta, Rajani Sinha, Rashmi Misra, Reena Rao, Rekha Bajpe Aggarwal, Rubina Agarwal, Ruby N Pandey, Sangeeta Gupta, Sangeeta Pant, Sangita Misra, Sapna Bhandari, Saumya Shukla, Shalini Yamdagni, Shamika Ravi, Shipra Gupta, Shreya Datta, Shruti Aggarwal, Shruti Kalra Narang, Shubha Lal, Shuchi Sinha, Snimer K Sahni, Sonali Malhotra, Sonali Sinha, Sonia Gandhi, Tanvi Gandhi, Triveni Mahajan, Urvashi Ashta, Vandana Sarin, Vinithra Amarnathan



give@lsralumna.org
Know your Alumni –Anjali Gopalan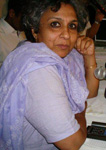 Anjali Gopalan, Political Science Honours, Batch of 1977

Anjali Gopalan, Human Rights and Animal Rights activist is the founder and executive director of The Naz Foundation (India) Trust, an NGO dedicated to the fight against the HIV/AIDS epidemic in India mainly focused on women and children. Anjali began working on issues related to HIV/AIDS and marginalized communities in the United States. In 2012, Time placed Anjali in its list of the 100 most influential people in the world.

More Power to you, ELSA!

info@lsralumna.org
BookEnds - Sumedha Verma Ojha and Urnabhih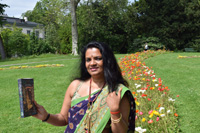 Sumedha Verma Ojha, Economics Honours, Batch of 1989

The story started ten years ago when Sumedha Verma Ojha took a sabbatical from her job as an Additional Commissioner of Income Tax to research and write a book based on the Arthashastra of Chanakya set in the Mauryan period. The result was her first book, 'Urnabhih', with its protagonist, Misrakesi, a spy in the pay of Chanakya working to further the interests of the Mauryan Empire. The plot hinges on the establishment of Mauryan rule in what are now the countries of India, Pakistan, Bangladesh and Nepal. The book is slowly expanding into a series on the Mauryan Empire and its successors, the Shunga and the Satvahana empires. Book 2, dealing with the fight between Chandragupta and Seleucus and the extension of the empire into Afghanistan will be out next year and further books in the series about the end of the Mauryans are in concept stage. A spin off series on historical detective fiction is also in the making set in the same milieu and with the same characters. Sumedha also works in the area of writing, translating and explaining the epics, a Valmiki Ramayan in English will be published by Roli Books in September along with the Rana Jagat Singh Ramayana miniatures of the 17th century. Bringing ancient Sanskrit and Prakrit texts and stories to the modern reader in English is another focus of her writing. As is a gendered analysis of ancient Indian society, polity, culture and literature. A book on biographies of iconic women of ancient India is also being written. She lives in Switzerland with her husband on the shores of Lac Leman.

Trading in Stories

Some of us attended Sumedha's lecture on "Trading in Stories" at the IGNCA….fascinating insight into how stories have travelled across countries with India at its epicenter. Who would have imagined that the elephants used to defeat Hannibal were the progeny of the elephants gifted by Chandragupta Maurya to Seleucus? Storehouse of information!



news@lsralumna.org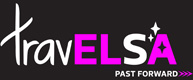 Come September we head here ...Any guesses?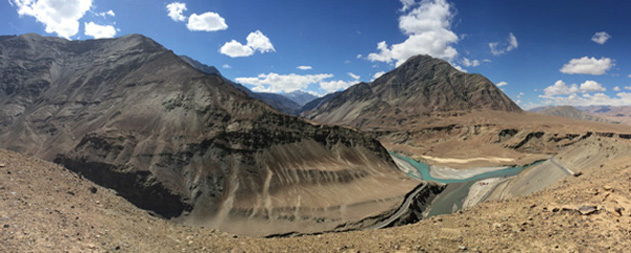 Growing Community
We welcome our new Members :

Rati Bawa, History Honours, Batch of 1986
Ruchika Aneja, B.Com Honours, Batch of 2004
Kanupriya Mongia, Mathematics Honours, Batch of 2008
Shivangi Gupta, Statistics Honours, Batch of 2015

We look forward to your active participation in the growth of this Association. Please upload your pictures on the website so that the administrator can get your membership cards processed.

admin@lsralumna.org

College is celebrating its 60 years of existence…the celebrations have already started…join the Association and also get your friends… lets get to 600 members by 10 September 2016…all hands on board!!

members@lsralumna.org

Calling ELSA Batch Reps! What's up with your batch? Where are they? Do let us know if you are meeting or doing interesting things together or individually. Volunteer to be the Batch Rep….have the alumna from your batch signed up as members and help us grow this community.

volunteer@lsralumna.org

Do you need help with their names and details? Send us an email at members@lsralumna.org with Batch Details in the subject line.
ELSA Chapters
GCC Chapter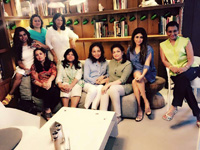 The ELSA GCC is the latest registered Chapter of the Association and the excitement amongst the GCC ELSAs is palpable. As a Chapter, they are associating themselves with several social causes essentially focusing on women's welfare and education.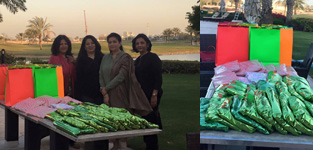 ELSA GCC collected 50 sarees for the women in the camps and have donated funds for food distribution.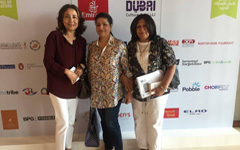 ELSA GCC visits the Emirates Literature Festival as a group.




info@lsralumna.org
Form a Chapter
Wherever you may be located, get your fellow ELSAs together, get them to register, reach the magic number of 20 and you become a recognized Chapter of the Association. This widens the reach of the Association and helps us to work with a larger section of the community, bringing us that much closer to the mission that we have set out for ourselves.

Registered Chapters & Chapter Heads

Bangalore – Annabelle Manwaring
Mumbai – Anu Misra / Gesu Kaushal
GCC – Ritu Arora

We want to have a reach across the world connecting each ELSA!

ec@lsralumna.org
Chapter in the Making
UK ELSAs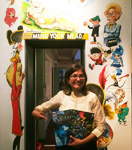 Shweta Taneja posing for a fun photo to share with ELSAs after the success of her event at the cartoon museum in London last week on the topic of new wave in Indian comics. ELSA from Bangalore chapter, a guest ELSA UK while she's on the prestigious Charles Wallace India fellowship! To read more about her exciting work and to connect with her check out ... http://shwetawrites.com/



ELSA UK got together for a masterclass in politics and gender by Baroness Shreela Flather, the first Asian life peer at the House of Lords.

Go UK Go…..you are obvioulsy having a great time connecting with each other then why the hesitation to register? Register today….become a part of the Association….and rock the UK. With your size, you have the potential to become one of the biggest ELSA Chapters.
3rd Annual General Meeting
The 3rd Annual General Meeting of the Association will be held on September 10, 2016 between 11am – 12pm.

Further details will be announced here in due course. This is only for registered members of your Association…please attend the AGM to share your thoughts, comments and suggestions. Your attendance is imperative for support and to ensure that the Association grows in the right direction.

ec@lsralumna.org
Countdown to the ELSA Annual Dinner
3rd Annual Dinner 2016, celebrating "LSR turns 60" with the Elsa Effect.

Date: September 10,2016
Time: 7:30pm onwards
Venue: Silver Oak, India Habitat Centre, New Delhi

This evening will host discussions with a fantastic panel of Eminent ELSAs followed by Music, Drinks and Dinner. There is more to this evening and we want you all to be part of it. Also, please don't miss this amazing opportunity to connect and network with your fellow ELSAs. Coupons for the event will be available from July onwards. There are special rates on coupons for members of the registered body.

Please do become a member, if you are not already.

events@lsralumna.org
Volunteer
ELSA is an opportunity for all of us. This is a community that can enjoy the pleasure of reuniting with friends and going back to college. It is also a membership that has the power to transform the lives of others – present students, ELSAs, women, society and the world at large. A platform to connect, contribute, converse and seek support.

For all new associations to grow and be successful we need support from its community. We cannot do it alone, we want all of you to get involved, however small your effort may be, it's huge for the Association, so help in whatever capacity you can.

Help us to make a difference…together!

volunteer@lsralumna.org
Information Feed

Marketplace

We would love to be part of your Success. Share your achievements whether its a Book Launch, Dance, Theatre, Lecture or Art Exhibition Send us the information…and get featured Send us your comments, feedback, suggestions….what would you like featured in the ELSA Post?

info@lsralumna.org

We are starting our very own "MarketPlace" for all our Alumni who are entrepreneurs. This is open exclusively for Members.  Please send us a short profile and details of products or services that you offer to enable us to get it going.

connect@lsralumna.org

ELSA Blog

Being an ELSA

We invite all our registered Members to please contribute to the ELSA blog….if you are writing it share it. The ELSA Blog will be available to all Alumni and is a great opportunity to share your thoughts.

connect@lsralumna.org

Tell us what "Being an ELSA" means to you? We would love to share your thoughts here.

info@lsralumna.org