Our Vision

Drive Social Change through Empowerment of Women


Our Mission

To create a multi-generational community and environment that nurtures the LSR spirit of "liberation through knowledge"; and to transform lives through sustainable support and action



Executive Committee

Rashmi Misra,
President

Ameeta Verma Duggal,
Vice President

Urvashi Ashta,
Hony. Secretary

Deepa Vohra Bahl,
Hony. Treasurer

Aditi Misra,
Member

Saroj Kaushal,
Member

Madhulika Choudhary,
Member

Smita Mankad,
Member

Gayatri Srivastava,
Member

Triveni Mahajan,
Member
Are you ready, hey, Are you ready for this?
Are you hanging on the edge of your seat?
3rd Annual Dinner 2016, celebrating "LSR turns 60" with the Elsa Effect.

Date: September 10, 2016
Time: 7:30pm onwards
Venue: Silver Oak, India Habitat Centre, New Delhi

This evening will host discussions with a fantastic panel of eminent ELSAs, including Vinita Bali and Naina Lal Kidwai. We also have a surprise rolled out for you with Ritu Beri.

Coupons for the event will be available from July onwards. There are special rates on coupons for members of the registered body. Please do become a member if you are not already on www.lsralumna.org.

So pick up the phone….call your girl gang, find your batchmates on Facebook, co-ordinate travel plans on WhatsApp groups and meet us at the Habitat Centre!

"ELSAs...Chalo Dilli….."

events@lsralumna.org
Know your Alumni – Chhavi Rajawat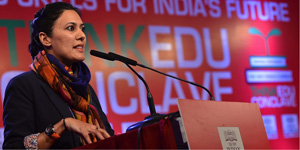 Chhavi Rajawat, English Honours, Batch of 1997
After doing an MBA from Pune, Chhavi Rajawat worked for companies such as Times of India, Carlson Group of Hotels, and Airtel, before she realized thatif she wanted to bring about a real difference she needed to bring about a change in the grass-root level. She went back to her village, Soda, in Rajashthan's Tonk district to become India's first woman Sarpanch with an MBA degree. Since then, she has been working to bring better water, solar power, paved roads, toilets and a bank to her village. Despite being an elected representative, Chhavi is not affiliated to any political party.

Chhavi has provided regular supply of drinking water to her village and facilitated the construction of more than 40 roads. Even before the Swacch Bharat Abhiyan started in its current form, Chhavi had worked with the residents of her village to build toilets through community participation.

More Power to you ELSA!

info@lsralumna.org
BookEnds - Poile Sengupta and Inga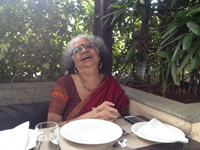 Poile Sengupta, English Honours, Batch of 1968

Poile Sengupta, a playwright, children's author, poet and novelist, is an award-winning playwright in English.

Poile is also a well-known writer for children. Her recent work includes Role Call and Role Call Again, 2003, by Rupa and Co., Vikram and Vetal, 2005, Good Heavens!, One Act Plays for Children,2006 and Vikramaditya's Throne, 2007, from Puffin. Her stories have been included in important anthologies like The Puffin Treasury of Modern Indian Stories, The Puffin Book of Funny Stories, Favourite Stories for Boys and Favourite Stories for Girls, A Clear Blue Sky and Bad Moon Rising, all from Puffin, Sorry, Best Friend and One World, both from Tulika, and The Best of Target. Role Call has been translated into Bhasa Indonesia and Vikram and Vetal into French.

Poile is a well-known theatre person and has been on the Governing Body of the National School of Drama. She has acted in several plays and in the award winning films The Outhouse and Shaitan. Her first novel for adults, Inga, was published in October 2014 and has received critical acclaim. The DNA Mumbai has called it Booker worthy

INGA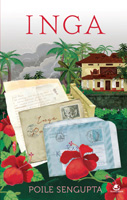 INGA is the memoir of a young woman, Rapa and tells the story of her obsessive love for her girl cousin, Inga. The two girls grow up, in the 1960s, in the claustrophobic environment of a conservative, uncouth household from the Tamil Brahmin community of Kerala. Rapa's self-absorbed life is disturbed by a series of unexpected events. Inga and her mother are ousted from the family and move to an undisclosed location in Tamil Nadu. Inga is lost to Rapa, except through the post; there is a post box number, but no address. Through all the family drama, Rapa reads voraciously and explores different styles of writing, to find her own voice. She yearns to be a successful author, and dreams of living in England with Inga. But Rapa's life plans are not hers to choose; even before she finishes college, her father marries her off. But her one obsession is to find Inga. Rapa dies in a district hospital where, from her sick bed, she secretly writes her memoir. Rapa's troubled narrative, written in a time when a young woman's desires and dreams were taboo, explores the intrigue and machinations of her Brahminical family, the burden of the caste system, and her own inability to distinguish between the superstitious and the spiritual.

news@lsralumna.org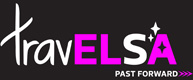 LADAKH... ROOF OF THE WORLD
11-16 September 2016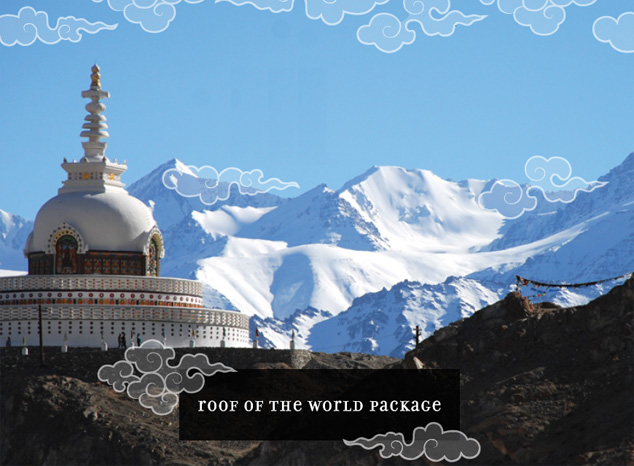 With its soaring snow-capped peaks that rise above picturesque river valleys and pristine lakes that reflect the endless blue skies, it is easy to understand why Ladakh is called the roof of the world. Nestled in this dramatic landscape are monasteries, stupas and temples that recall the rich cultural heritage of this ancient mountain kingdom. We take you ELSAs on a journey to explore the many wonders of Ladakh. So that in just 6 days, you will make memories that last a lifetime.

This trip has been specially curated by Anu Kapoor (History hons batch of 1977) she is the CEO of Soul Media.

Duration 5 nights 6 days
» 4 Nights in the Grand Dragon
» 1 Night in Nurla (Apricot Tree / Ule Ethnic Resort )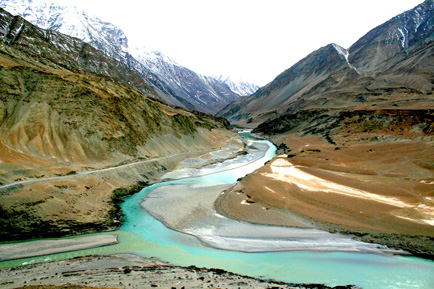 Package cost Rs 50000/- per person, all inclusive of meals transportation, gratuities and taxes. You can buy your own tickets and fly to Leh from either Delhi or Mumbai Watch your email inbox for more details later this week, log onto www.lsralumna.org and click on TRAVELSA, write to Vandana at travelsa@lsralumna.org

Limited numbers so plan and pay latest by July 10th 2016. Direct payment details follow soon.

travelsa@lsralumna.org
Give
Following up on our last Post, we would like to acknowledge the contributions of the following towards the Benches given to the College :

Anjana Bhargava, Arati Tikku Kaul, Geeta Sondhi Gujral, Suniti Kaul Prasad, Veena Gosain Mankar, Anu Kapoor, Geeta Krishnamurthy and Indira Mathur.

give@lsralumna.org
Growing Community
We welcome our new Members :

Seema Lalit Uppal, Economics Honours, Batch of 1982
Sonia Yamdagni, B. Com Honours, Batch of 1988
Aparna Das, B. Com Honours, Batch of 2000
Bindiya Rawat, B.A.(Hons.) Politcal Science, Batch of 2000

We look forward to your active participation in the growth of this Association. Please upload your pictures on the website so that the administrator can get your membership cards processed.

admin@lsralumna.org

Currently at 385 and counting….

College is celebrating its 60 years of existence…the celebrations have already started…join the Association and also get your friends… lets get to 600 members by 10 September 2016…all hands on board!!

members@lsralumna.org

Calling ELSA Batch Reps! What's up with your batch? Where are they? Do let us know if you are meeting or doing interesting things together or individually. Volunteer to be the Batch Rep….have the alumna from your batch signed up as members and help us grow this community.

volunteer@lsralumna.org

Do you need help with their names and details? Send us an email at members@lsralumna.org with Batch Details in the subject line.
ELSA Chapters
GCC Chapter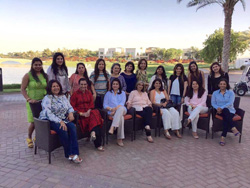 The excitement of getting the official Charter was palpable in the first 'official' meeting of the GCC Chapter held on June 01, 2016.


The highlight was the attendance by 18 ladies.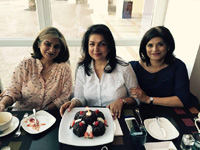 There was cake cutting and a round of introductions. The members discussed the main objectives and wanted to focus on social welfare, mainly women centric and how to give back to the Alma Mater.




info@lsralumna.org
Form a Chapter
Wherever you may be located, get your fellow ELSAs together, get them to register, reach the magic number of 20 and you become a recognized Chapter of the Association. This widens the reach of the Association and helps us to work with a larger section of the community, bringing us that much closer to the mission that we have set out for ourselves.

Registered Chapters & Chapter Heads

Bangalore Chapter

Annabelle Manwaring,
History Honours,
Batch of 1971

Mumbai Chapter






Anu Misra,
History Honours,
Batch of 1993

Gesu Kaushal,
Economics Honours,
Batch of 1993

GCC Chapter

Ritu Arora,
English Honours,
Batch of 1979
We want to have a reach across the world connecting each ELSA!

ec@lsralumna.org
3rd Annual General Meeting
The 3rd Annual General Meeting of the Association will be held on September 10, 2016 between 11am – 12pm.

Further details will be announced here in due course. This is only for registered members of your Association…please attend the AGM to share your thoughts, comments and suggestions. Your attendance is imperative for support and to ensure that the Association grows in the right direction.

ec@lsralumna.org
Volunteer
ELSA is an opportunity for all of us. This is a community that can enjoy the pleasure of reuniting with friends and going back to college. It is also a membership that has the power to transform the lives of others – present students, ELSAs, women, society and the world at large. A platform to connect, contribute, converse and seek support.

For all new associations to grow and be successful we need support from its community. We cannot do it alone, we want all of you to get involved, however small your effort may be, it's huge for the Association, so help in whatever capacity you can.

Help us to make a difference…together!

volunteer@lsralumna.org
Information Feed

Marketplace

We would love to be part of your Success. Share your achievements whether its a Book Launch, Dance, Theatre, Lecture or Art Exhibition Send us the information…and get featured Send us your comments, feedback, suggestions….what would you like featured in the ELSA Post?

info@lsralumna.org

The "MarketPlace" is coming soon for the benefit of all our Alumni who are entrepreneurs. This is open exclusively for Members. Please send us a short profile and details of products or services that you offer to enable us to get it going.

connect@lsralumna.org

ELSA Blog

Being an ELSA

We invite all our registered Members to please contribute to the ELSA blog….if you are writing it share it. The ELSA Blog will be available to all Alumni and is a great opportunity to share your thoughts.

connect@lsralumna.org

Tell us what "Being an ELSA" means to you? We would love to share your thoughts here.

info@lsralumna.org