Our Vision

Drive Social Change through Empowerment of Women


Our Mission

A community that continues to nurture'the LSR spirit of liberation through knowledge' and transforms lives through sustainable support and action



Executive Committee


Rashmi Misra,
President
Batch of 1971


Ameeta Verma Duggal,
Vice President
Batch of 1989


Saroj Kaushal,
Hony. Secretary
Batch of 1965


Urvashi Ashta,
Hony. Treasurer
Batch of 1988


Aditi Misra,
Member
Batch of 1982


Gitanjali Luthra Bhalla,
Member
Batch of 1988


Renuka Prasad,
Member
Batch of 1969


Madhulika Choudhary,
Member
Batch of 1991


Smita Mankad,
Member
Batch of 1992


Deepa Vohra Bahl,
Member
Batch of 1997


Gayatri Srivastava,
Member
Batch of 1996


Triveni Mahajan,
Member
Batch of 1992


---
ELSA Chapters

Bangalore

Annabelle Manwaring,
Batch of 1971

Mumbai

Anu Misra,
Batch of 1993


Gesu Kaushal,
Batch of 1993

GCC Chapter

Ritu Arora,
Batch of 1979
Exciting times as we approach our Annual Dinner, second Executive Committee elections, Annual General Meeting and the end of the term of the extant Executive Committee! The Association has grown, not just in numbers but also in its activities, the most notable one being the NGO Mela that was organized earlier this year.





It was truly inspiring to see the number of ELSAs engaged in bringing about a social change in their own way.

info@lsralumna.org
Annual Dinner – August 19, 2017


The countdown has begun and we are just a month away from the 4th Annual Dinner being held on Saturday, August 19, 2017 at Sovereign (Old Napoleon Hall), Le Meridien, Janpath, New Delhi

We promise you an evening to remember as we continue to celebrate the ELSA Effect!

This year we also switch our colours … colour code our outfits with the decade colours with each decade being represented with a specific colour:
| | | |
| --- | --- | --- |
| Red – 1950s & 1960s | Orange – 1970s | Yellow – 1980s |
| Green – 1990s | Indigo / Blue – 2000s | Violet – 2010s |
Donor Passes for Members are Rs.2000/- per person and for Non-Members is Rs.2500/- per person. The Donor Passes will soon be available on the Association website www.lsralumna.org. So what are you waiting for…..go grab the passes for yourself, your family, your friends

Do bring along your spouse and adult children (over 18years). Donor passes for them will be available at the same rate as the respective Member/Non-member charges.

events@lsralumna.org
Executive Committee Election
The process for the second election of the Executive Committee has commenced. The Executive Committee is elected for a period of two years and members of the Association are eligible to stand and vote. This is a great opportunity to engage with the ELSA community; to work towards furtherance of the ELSA objectives and to bring ELSAs across the globe within the folds of the Association. We call out to all our Members to seize this opportunity and file their nominations.

Dr. (Mrs.) Niloufer Shroff is the Election Officer and can be reached at elections@lsralumna.org. The nomination forms are now available on the Association's website and nomination process is open until July 26, 2017.

elections@lsralumna.org
Annual General Meeting
The 4th Annual General Meeting will be held on September 19, 2017. All Members are entitled and requested to attend the same. This is the forum for the Members to voice their opinions, recommendations, grievances and suggestions etc. to make the Association truly a Members' body.

info@lsralumna.org
Growing Community
We welcome our new Members :

Mrinalika Rathore, B. A. (Programme), Batch of 2015
Rachita Kotwal, Psychology Honours, Batch of 2015
Garveeta Somani, B.Com. Honours, Batch of 2011
Ritika Sabharwal, Journalism Honours, Batch of 2006
Neha Sinha, Economics Honours, Batch of 2005
Roopsi Jain, B. A. (Pass), Batch of 2004
Kanika Rathee, Philosophy Honours, Batch of 2003
Neha Kirpal, Political Science Honours, Batch of 2001
Charushila Narula Bajpai, English Honours, Batch of 1999
Ritika Rohatgi, History Honours, Batch of 1999
Madhu Singh Sirohi, Philosophy Honours, Batch of 1993
Anuradha Singh, Political Science Honours, Batch of 1992
Vineeta Bhalla, Political Science Honours, Batch of 1982
Nelofar Currimbhoy, B. A. (Pass), Batch of 1977
Sushma Sharman, B. A. (Pass), Batch of 1970

We look forward to your active participation in the growth of this Association. Please upload your pictures on the website so that the administrator can get your membership cards processed.

admin@lsralumna.org
ELSA Memorabilia



The thrill of wearing an ELSA T-shirt or displaying that ELSA mug on your table or feeling warm in an ELSA hoodie on a cold winter day…..so nostalgic….such a sense of belonging, right? The Association launches its official merchandise in partnership with Evermore Stores.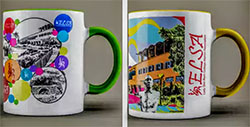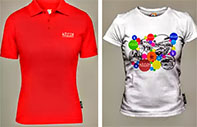 You can visit the ELSA Store at their website directly - www.evermorestores.com or access the same through the Association's website to order your choice of the memorabilia. The apparels are available in various colours and sizes as is the other merchandise. This is an evolving range and items will keep getting added. Do write in to us with your suggestions of what you would like to have in the memorabilia store.

For our Members there is an introductory discount offer of 10% available. The discount code will be sent to the Members by email.

info@lsralumna.org
ELSA in partnership with Talentedge

ELSA Association announces its partnership with Talentedge, one of the fastest growing Ed- Tech companies in India, which offers Live and Interactive courses across the Globe. Talentedge partners with World's leading institutes and corporates to run their courses on their homegrown platform. Talentedge holds deep, productive relationships with 50+ blue chip corporates like Nokia, Pepsi, Britannia, Cap Gemini, Novartis etc.

The partnership offers a unique certification program under the aegis of the Association for our members. The certificate courses are from Ivy league institutions supported and provided to the ELSAs by Talentedge. Some of the offerings resultant from this partnership are :
Live & Interactive anywhere learning
Contemporary domains like Marketing, Advertising, Analytics, Leadership, and Strategy etc.
Elite faculty of the institution
Payment in easy instalments
Special ELSA Scholarship of 15% for the Association Members
We are also in the process of creating a mentoring platform in partnership with Talentedge for senior alumni members to take sessions of learning for fellow members.

info@lsralumna.org
Adding Power to the ELSA Membership Card
Now you can use your Membership cards to avail a range of discounts at Max Healthcare:

Offer I - Max Standard Packages
15% discount on Standard Preventive Health Package
20% discount on Platinum Preventive Health Package

Offer II – OPD Services
15% Discount on Consultations
15% Discount on Investigations, Diagnostics

Offer III – Eye and Dental Procedures
10% Discount on Procedures

Offer IV – Hospitalization Services/Emergency Services
10% Discount on Room Rent, Investigations and Diagnostics (Only Applicable for NON TPA cases)

Offer V – Home Healthcare services
10% Discount on Homecare Sample collection, Free pick up
10% Discount on Physiotherapy (Minimum 7 sessions)
25% Discount on X Ray
10% Discount on Nursing (Minimum 7 sessions)
10% Discount on Patient care assistance (Minimum 7 sessions)

Women Special Discounts
Mammography/ USG Breast / USG TVS/ Bone density
| | |
| --- | --- |
| On special Rates | 500 |
| Pap Smear | 900 |
Terms & Conditions
a) The offer is valid till 30th June 2018
b) The benefits of the offer can be availed by showing the alumni card at the reception counter.
c) Discount will be applicable only if payment is made directly. Discount will not be extended if bills are routed through TPA / Insurance Company.
d) Discount on In Patient Department (IPD) is not applicable for already discounted Hospitalization Packages.
e) Discount is not applicable for outsourced investigations/diagnostics
f) Payment mode: Cash
g) Credit Extension: No credit.
h) Discounts are not applicable on packages, outsourced items, pharmacy, consumables
i) This offer cannot be clubbed with any other scheme / offer.
k) Standard Max Tariff will be applicable (Subject to Revision).
l) Availability of certain services may vary across locations

Max Healthcare Locations:

1. Max Super Speciality Hospital (West Block), Saket
1, Press Enclave Road, Saket, New Delhi- 110017
Phone: 91-11-6611 5050
Fax : 91-11-66115077

2. Max Super Speciality Hospital (East Block), Saket
2, Press Enclave Road, Saket, New Delhi- 110017
Phone: +91-11-2651 5050
Fax : +91-11-2651 0050

3. Max Smart Super Speciality Hospital, Saket
Mandir Marg, Press Enclave Road, Saket
New Delhi 110017

4. Max Institute of Cancer Care-Lajpat Nagar
Lajpat Nagar, Ring Road 26-ALajpat Nagar, Ring Road New Delhi
Delhi India 1100071

5. Max Super Speciality Hospital, Patparganj
108 A, Indraprastha Extension, Patparganj, New Delhi- 110092
Phone : +91-11-4303 3333
Fax : + 91-11-4303 3333
Fax : +91-11-2223 5563

6. Max Hospital, Gurgoan
B- Block, Sushant Lok – 1, Gurgoan – 122001
Phone: +91-124-6623 000
Fax: +91-124-6623 111

7. Max Hospital, Pitampura
Near TV Tower, Pitampura, Wazirpur District Centre, New Delhi- 110034
Phone: +91-11-2735 1844
Fax: +91-11-2735 7229

8. Max Super Speciality Hospital, Vaishali
W3, Sec 1, Vaishali , Gaziabad- 201012
Uttar Pradesh

9. Max Multi Speciality Hospital, Noida
A-364, Sec 19, Noida – 201301
Phone: +91-120-2549999,2535500
Fax: +91-120-253 5557

10. Max Multi Specialty Centre, Panchsheel Park
N-110, Panchsheel Park, New Delhi- 110017
Phone: +91-11-2649 9870
Fax: +91-11-2649 9860

11. Max Multi Speciality Hospital, Greater Noida
Plot No.4 A, Sector Institutional Green, Greater Noida – 201306
0120-6117700, 66117777

12. Max Super Speciality Hospital, Shalimar Bagh
FC-50, C&D Block, Shalimar Bagh, New Delhi- 110088
Phone: +91-11-4978 2222, 6642 2222
Fax: +91-11-4978 233

13. Max Super Speciality Hospital, Mohali
Near Civil Hospital, Phase- VI, Mohali, Punjab- 160055
Phone: +91 172 6652 000
Fax: +91 172 6652 555

14. Max Super Speciality Hospital, Bathinda
NH-64, Near District Civil Hospital, Mansa Road, Bathinda, Punjab- 151001
Phone: +91-164-6601 000
Fax: +91-164-6601 555

15. Max Super Speciality, Dehradun
Near Indian Oil Petrol Pump, Malsi, Mussorie Diversion Road, Dehradun – 248001
Phone: 01356673879

EMERGENCY 4055 4055 Seconds Save Lives
info@lsralumna.org