Our Vision

Drive Social Change through Empowerment of Women


Our Mission

To create a multi-generational community and environment that nurtures the LSR spirit of "liberation through knowledge"; and to transform lives through sustainable support and action



Executive Committee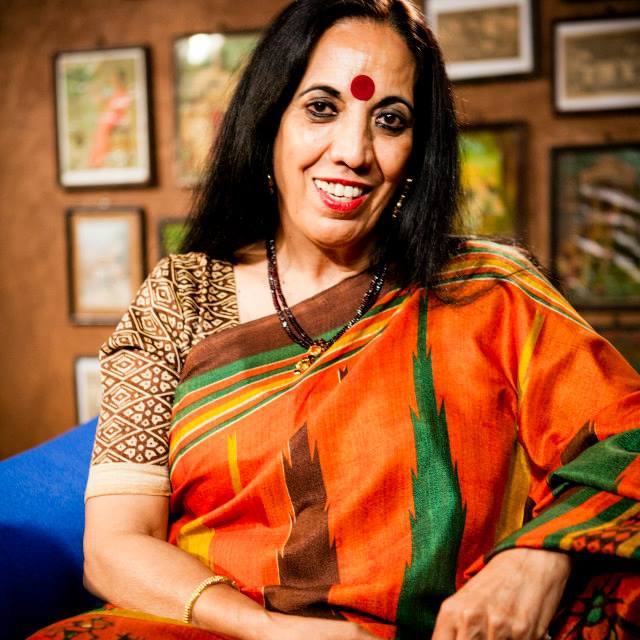 Rashmi Misra,
President
Batch of 1971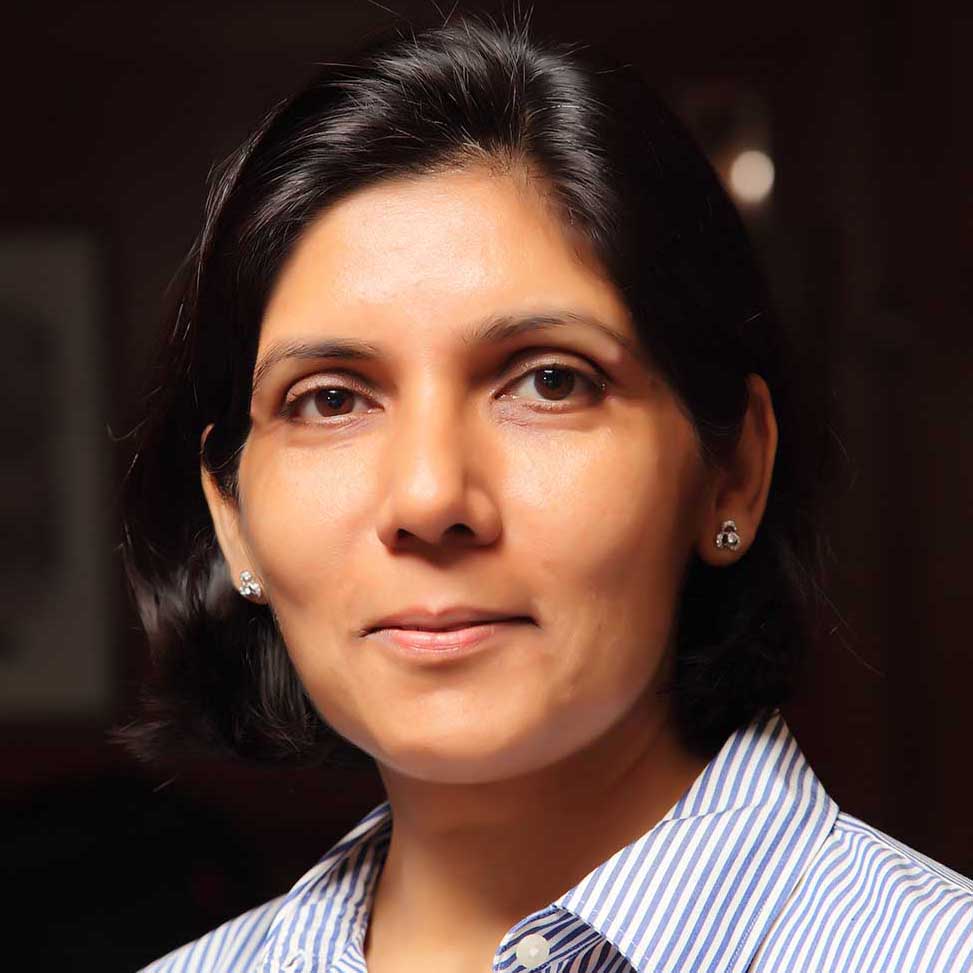 Ameeta Verma Duggal,
Vice President
Batch of 1989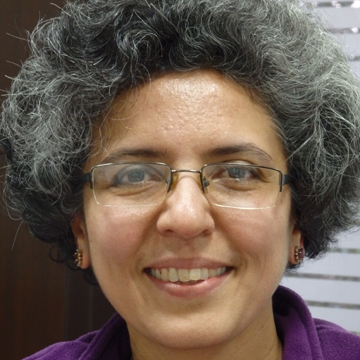 Urvashi Ashta,
Hony. Secretary
Batch of 1988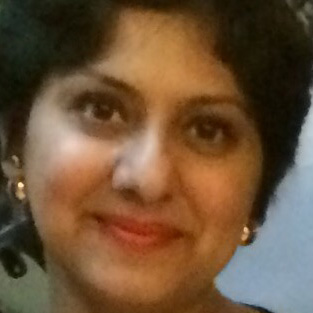 Deepa Vohra Bahl,
Hony. Treasurer
Batch of 1997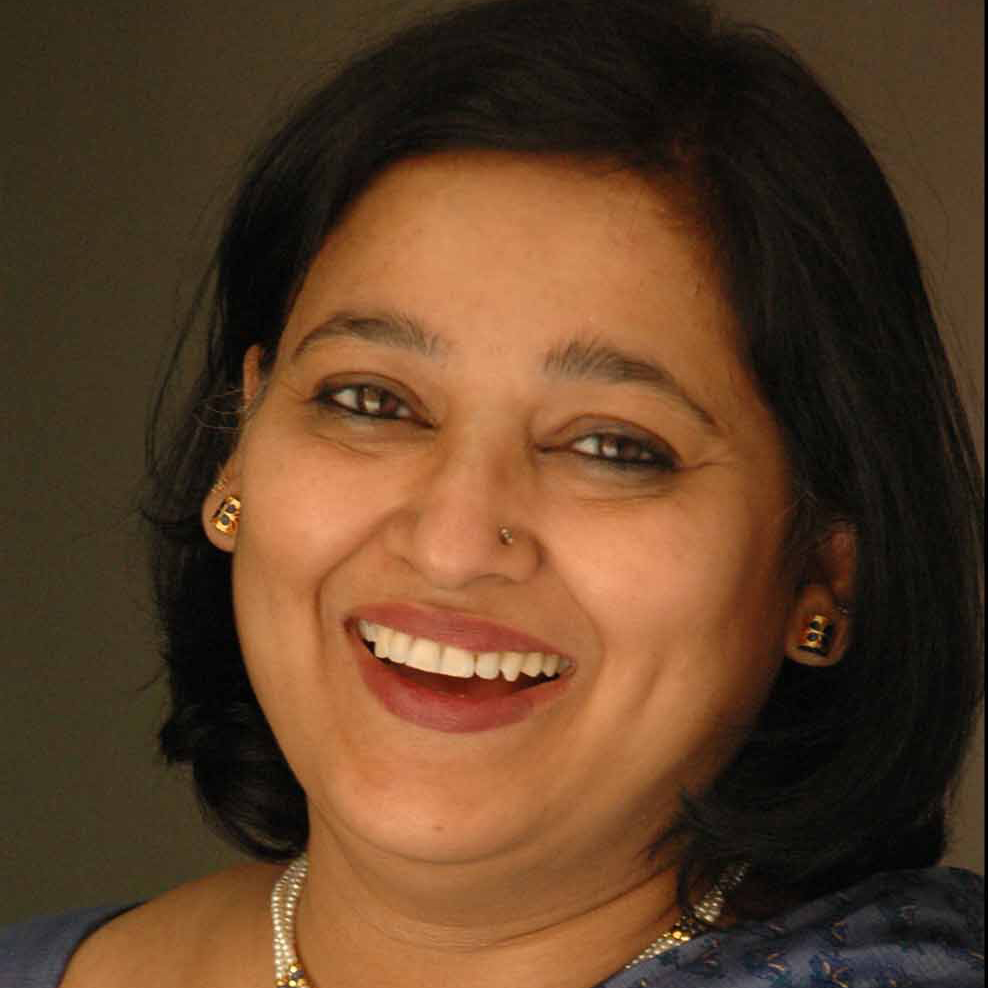 Aditi Misra,
Member
Batch of 1982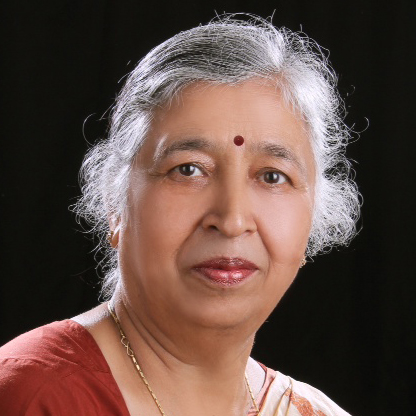 Saroj Kaushal,
Member
Batch of 1965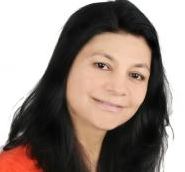 Madhulika Choudhary,
Member
Batch of 1991



Smita Mankad,
Member
Batch of 1992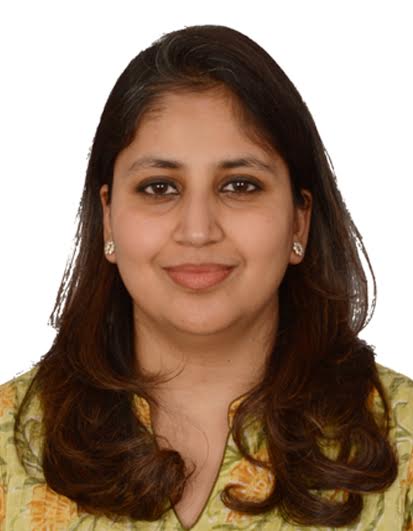 Gayatri Srivastava,
Member
Batch of 1996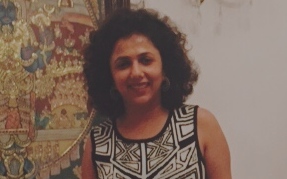 Triveni Mahajan,
Member
Batch of 1992


---
ELSA Chapters

Bangalore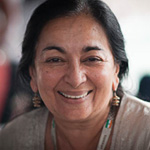 Annabelle Manwaring,
Batch of 1971

Mumbai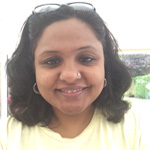 Anu Misra,
Batch of 1993



Gesu Kaushal,
Batch of 1993

GCC Chapter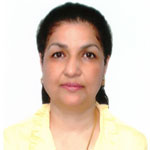 Ritu Arora,
Batch of 1979
HAPPY BIRTHDAY ELSA!


The Association was registered with the Registrar of Societies on June 23, 2014. Happy birthday to all you vibrant ELSAs! The founder members of the Associationhad a vision and expended a lot of energy into setting this Association on the desired path. The Memorandum of Association, that governs the functioning of the Association, is available on the Association's website, www.lsralumna.org. The pro tem committee formulated the byelaws to ensure that the Association functions smoothly and in a structured and democratic manner.

The Association has been organizing regular events like the ELSA Conversations, Book Club meets, AfterWork Network Meets and the Connect Walks. Most recent is Travelsa, the travel platform launched by the Association. The Association is nothing but its Members and our Members have ensured that each event is a success!

events@lsralumna.org
Annual Dinner


3rd Annual Dinner 2016, celebrating "The ELSA Effect" -LSR turns 60

Date: September 10,2016
Time: 7:30pm onwards
Venue: Silver Oak, India Habitat Centre, New Delhi

This evening will host discussions with a fantastic panel of eminent ELSAs. In addition to Vinita Bali and Naina Lal Kidwai, we are joined by Chhavi Rajawat, Amita Sharma, Ritu Beri, Anjali Gopalan and Anju Timblo.

Coupons for the event will be available from end July onwards. There are special rates on coupons for members of the registered body. Please do become a member if you are not already on www.lsralumna.org.

Have you all blocked your diaries, made your travel plans and geared up to meet us at the Habitat Centre? We promise you an unforgettable evening with your friends, resplendent with laughter and crazy memories, surprises….an evening that will transport you to the yesteryears down the College corridors!

"Chalo Delhi Chalo"

info@lsralumna.org
LSR Effect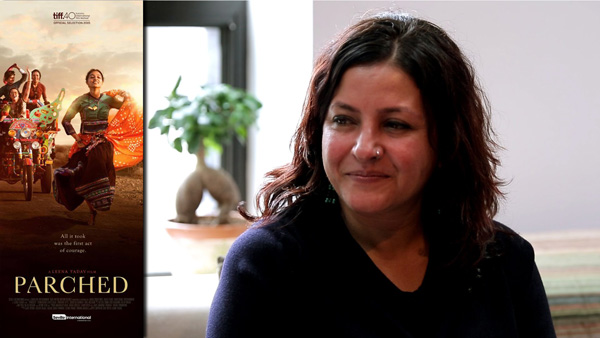 Leena Yadav, Economics Honours, Batch of 1991

Leena Yadav is a Director, Editor, Producer, and Screenwriter. Her first international feature film, Parched premiered at Toronto International Film Festival, 2015 and was released in the US on June 17, 2016.
http://mobile.nytimes.com/2016/06/17/movies/parched-review.html?_r=1&referer=http://m.facebook.com/

After her graduation Leena did Mass Communications from Sophia College, Mumbai. Without working as an assistant to anyone, she learnt about direction and script writing from film editing itself. While working as an editor for 'ad films'- corporate shows – and television serials, she got an offer to direct Television (TV) show This Week That Year for Star Movies.

As a TV shows director, she directed both fiction and non-fiction for almost 12 years; some of the TV shows, she directed were like singular episodes for Star Bestsellers, Say Na Something to Anupam Uncle, Sanjeevani, and many more .As a mainstream film director, Shabd was her directorial debut released in 2005. Teen Patti was her second film after a gap of five years.

The latest from Leena is Parched starring Tannishtha Chatterjee, Radhika Apte, Surveen Chawla and Adil Hussain playing lead roles.With bold visual confidence and stark realism, Leena sensitively and realistically portrays the story of four ordinary women in a rural Indian village in Rajasthan who bravely throw off the traditions that hold them in servitude.

info@lsralumna.org
Know your Alumni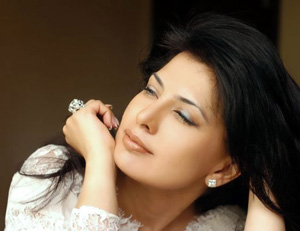 Ritu Beri, Batch of 1987

Ritu Beri, often called India's 'Fashion Queen', was among the first Indians to storm the catwalks of Paris more than two decades ago,
Her notable international clients are former US President Bill Clinton, Prince Charles, Moulin Rouge, Nicole Kidman, Hollywood actress Andie MacDowell, Supermodel Laetitia Casta, famous Parisian Socialite Mrs. Lagerdere, Langes Swarovski & The Swarovski family, Elizabeth Jagger and Jerry Hall.

Her notable Indian clients are Madhuri Dixit, Rani Mukherji, Preity Zinta, Parmeshwar Godrej & Shobha De.

• Millennium Achiever and RashtriyaShiromani Awards in the year 2000.
• Global Excellence Award for her contribution in the field of fashion.
• Kalpana Chawla Excellence Awards 2007 for women for excelling in her field.
• Chevalier dansl'Ordre des Arts et des Lettres (Knight of the Order of Arts and Letters), one of the highest civilian awards by the French government, for her contribution to the fashion industry.
• 'Order of Civil Merit', a civilian award by the Spanish government, at the Embassy of Spain in the capital.

More Power to you ELSA!

info@lsralumna.org
Book Ends – Mona Mohanty and Betwixt Twists and Turns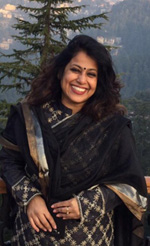 Mona Mohanty, History Honours, Batch of 1987

An alumnus of this college, Mona Mohanty passed out in 1987 with a B.A. (Hons) in History. Armed with an M. Phil in History from JNU, she qualified for the Indian Revenue Service in 1991. Currently, she is a Commissioner of Income Tax.

Writing has always been her passion. A love for words has been second nature to her. Finally, she decided to bring a semblance of order to all the jottings over the years and collate a minuscule portion of them into a book. *Betwixt Twists And Turns* was the result of this endeavour.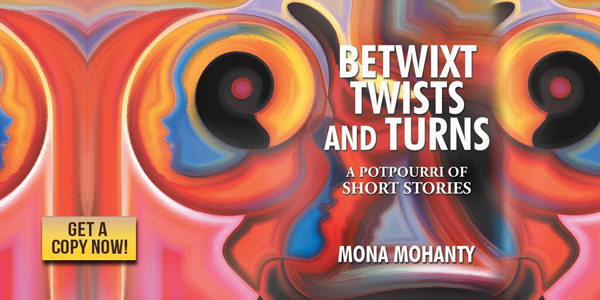 The book is a collection of short stories, which, at first glance, appear to be a narration of everyday events. However, the reader should not be lulled into a sense of comfort for they do not end in a predictable manner.

news@lsralumna.org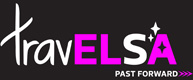 LADAKH... ROOF OF THE WORLD
11-16 September 2016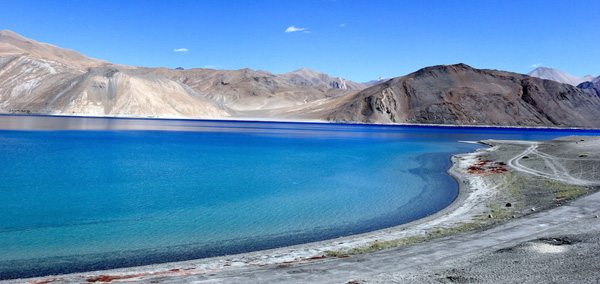 PANGONG LAKE an adventurous day trip that takes 7 to 8 hours over 154 kms, taking the scenic route through the gorgeous Changla Pass at an elevation of 5300m. This is the second highest motorable road in the world. The stunning PangongLake, forms a part of the border between India and China. This large lake, at an altitude of 4245m above sea level, has brilliant colour variations ranging from deep blue to turquoise to azure and looks iridescent in the bright sunlight.

Soak in the colours and enjoy its beauty as you cycle around on a mountain bike or take a dip in its cool waters. Capture the lake in all its glory on your camera and let it stay forever etched in your memory with fellow ELSAs.

Hurry up and book!! You definitely don't want to miss this one!

Trip details on www.lsralumna.org/travELSA join us on facebook TRAVELSA-lsr alumnae travel hub or write to us on travelsa@lsralumna.org

travelsa@lsralumna.org
ELSA Hub

Watch out for the next ELSA Post when we announce the details of "ELSA Hub", The Marketplace. This will be open exclusively for Members so entrepreneurs, who have not yet registered, please do not miss out on this opportunity. For all our Members,please send us a short profile and details of products or services that you would want to place on the Hub

connect@lsralumna.org
Growing Community
We welcome our new Members :

Jayantika Dave, Economics Honours, Batch of 1974
Prema Gera, History Honours, Batch of 1985
Mona Mohanty, History Honours, Batch of 1987
Sonia Golani, History Honours, Batch of 1989
AnupamaMandloi, English Honours, Batch of 1990
ShrutiPushkarna, EnglishHonours, Batch of 2003
VarshaPai, HistoryHonours, Batch of 2006

We look forward to your active participation in the growth of this Association. Please upload your pictures on the website so that the administrator can get your membership cards processed.

admin@lsralumna.org

Currently at 386 and counting….

College is celebrating its 60 years of existence…the celebrations have already started…join the Association and also get your friends… lets get to 600 members by 10 September 2016…all hands on board!!

members@lsralumna.org

Calling ELSA Batch Reps! What's up with your batch? Where are they? Do let us know if you are meeting or doing interesting things together or individually. Volunteer to be the Batch Rep….have the alumna from your batch signed up as members and help us grow this community.

volunteer@lsralumna.org

Do you need help with their names and details? Send us an email at members@lsralumna.org with Batch Details in the subject line.
ELSA Chapters
Bangalore Chapter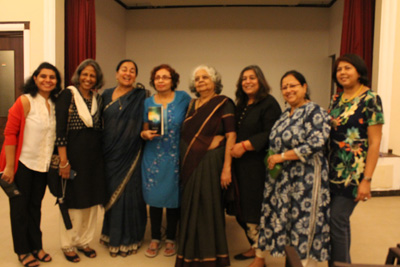 'Going Home in the Rain and other short stories' by Monideepa Sahu is a collection of 14 different short stories written by our fellow Elsa. She reveals numerous perspectives of human life through interesting characters.The book reading in Bangalore evoked many questions, shared insights and even dealt with writer's block !

Sure enough it rained that day, both while we were coming to the venue and again while going back! So as one of us put it." I now have my own coming home in the rain story!" Ofcourse, the rain didn't dampen our Elsa high spirits and friendly fellowship that followed!


info@lsralumna.org
Form a Chapter
Wherever you may be located, get your fellow ELSAs together, get them to register, reach the magic number of 20 and you become a recognized Chapter of the Association. This widens the reach of the Association and helps us to work with a larger section of the community, bringing us that much closer to the mission that we have set out for ourselves.
We want to have a reach across the world connecting each ELSA!

ec@lsralumna.org
3rd Annual General Meeting
The 3rd Annual General Meeting of the Association will be held on September 10, 2016 between
11am – 12pm.

Further details will be announced here in due course. This is only for registered members of your Association…please attend the AGM to share your thoughts, comments and suggestions. Your attendance is imperative for support and to ensure that the Association grows in the right direction.

ec@lsralumna.org
Obituary
Nandini Nair, Political Science Honours, Batch of 1987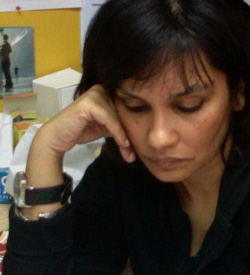 Nandini Nair (1966-2016) was the Secretary of the Students' Union in 1985. Nandini was a hosteller and made friends who were by her side till the last moments of her life. LSR played a big role in making her a person full of spunk and one who lived her life to the fullest.

Nandini started her advertising career in Clarion and went on to work in leading agencies like O&M, Lowe, Saatchi and Saatchi, and TBA. Her last role was as Creative Director.

Nandini lived with her parents in Bangalore. She has a sister, Aruna Prasad, also an ELSA from the 1984 batch.

Our thoughts are with the family and we as ELSA sisters have offered to stand with the parents whenever they need us and have conveyed the same to them too.

info@lsralumna.org
Volunteer
ELSA is an opportunity for all of us. This is a community that can enjoy the pleasure of reuniting with friends and going back to college. It is also a membership that has the power to transform the lives of others – present students, ELSAs, women, society and the world at large. A platform to connect, contribute, converse and seek support.

For all new associations to grow and be successful we need support from its community. We cannot do it alone, we want all of you to get involved, however small your effort may be, it's huge for the Association, so help in whatever capacity you can.

Help us to make a difference…together!

volunteer@lsralumna.org
Information Feed

ELSA Blog

Being an ELSAe

We would love to be part of your Success. Share your achievements whether its a Book Launch, Dance, Theatre, Lecture or Art Exhibition Send us the information…and get featured. Send us your comments, feedback, suggestions….what would you like featured in the ELSA Post?

info@lsralumna.org

We invite all our registered Members to please contribute to the ELSA blog….if you are writing it share it. The ELSA Blog will be available to all Alumni and is a great opportunity to share your thoughts.

connect@lsralumna.org

Tell us what "Being an ELSA" means to you? We would love to share your thoughts here.

info@lsralumna.org