Our Vision

Drive Social Change through Empowerment of Women


Our Mission

To create a multi-generational community and environment that nurtures the LSR spirit of "liberation through knowledge"; and to transform lives through sustainable support and action



Executive Committee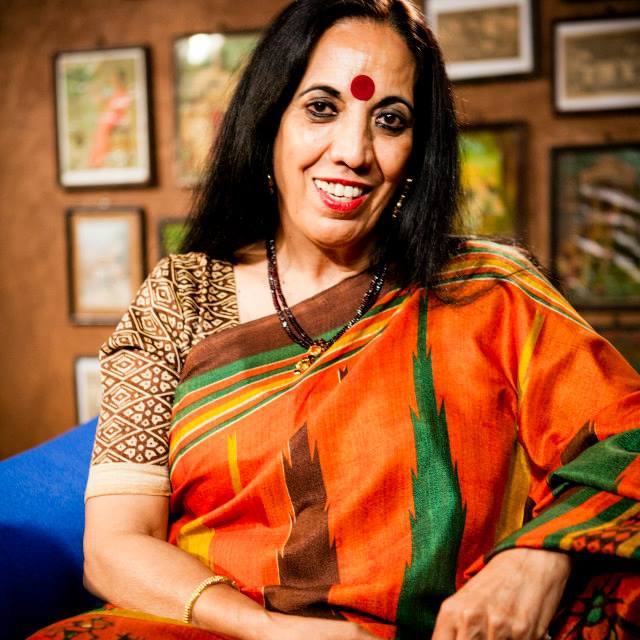 Rashmi Misra,
President
Batch of 1971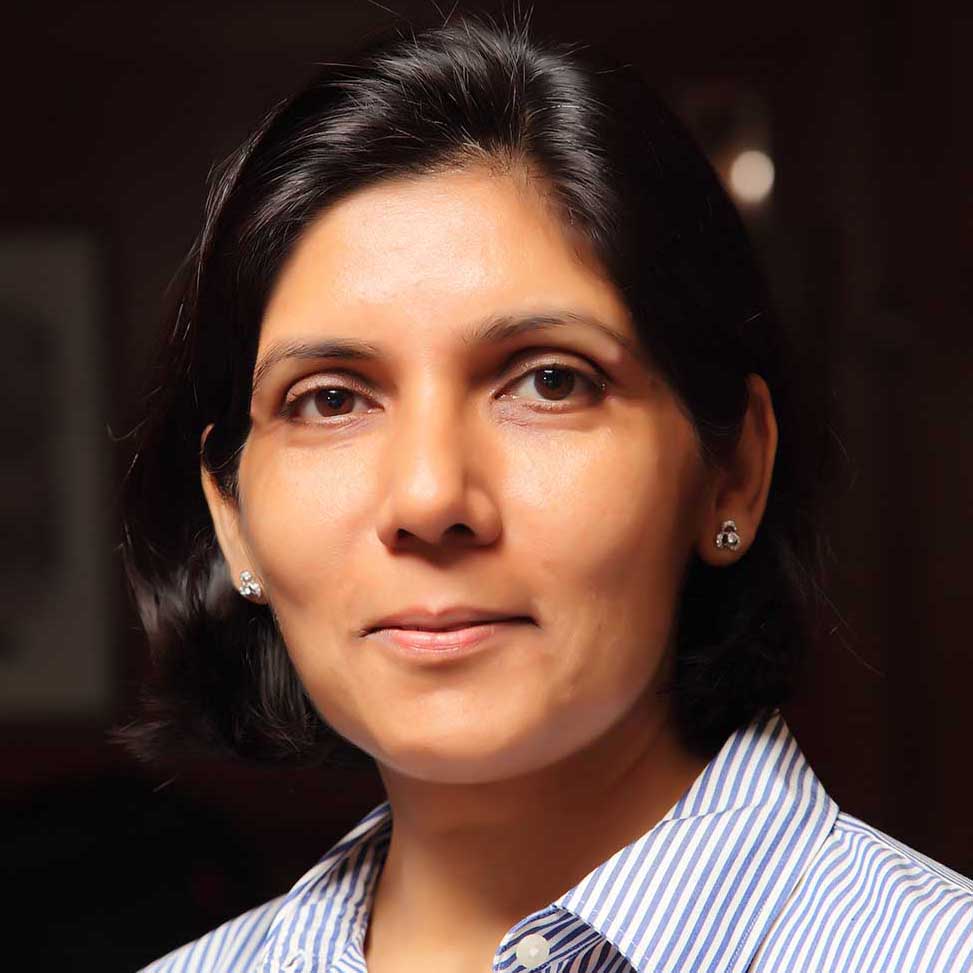 Ameeta Verma Duggal,
Vice President
Batch of 1989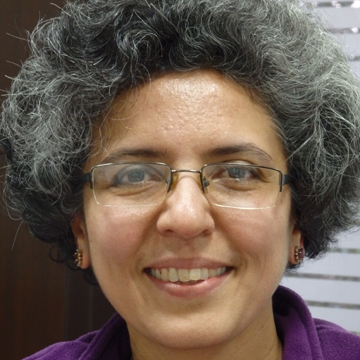 Urvashi Ashta,
Hony. Secretary
Batch of 1988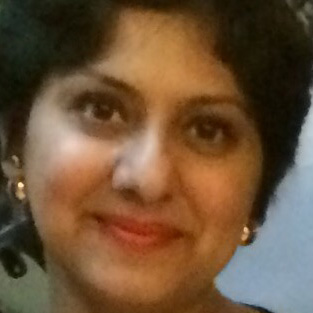 Deepa Vohra Bahl,
Hony. Treasurer
Batch of 1997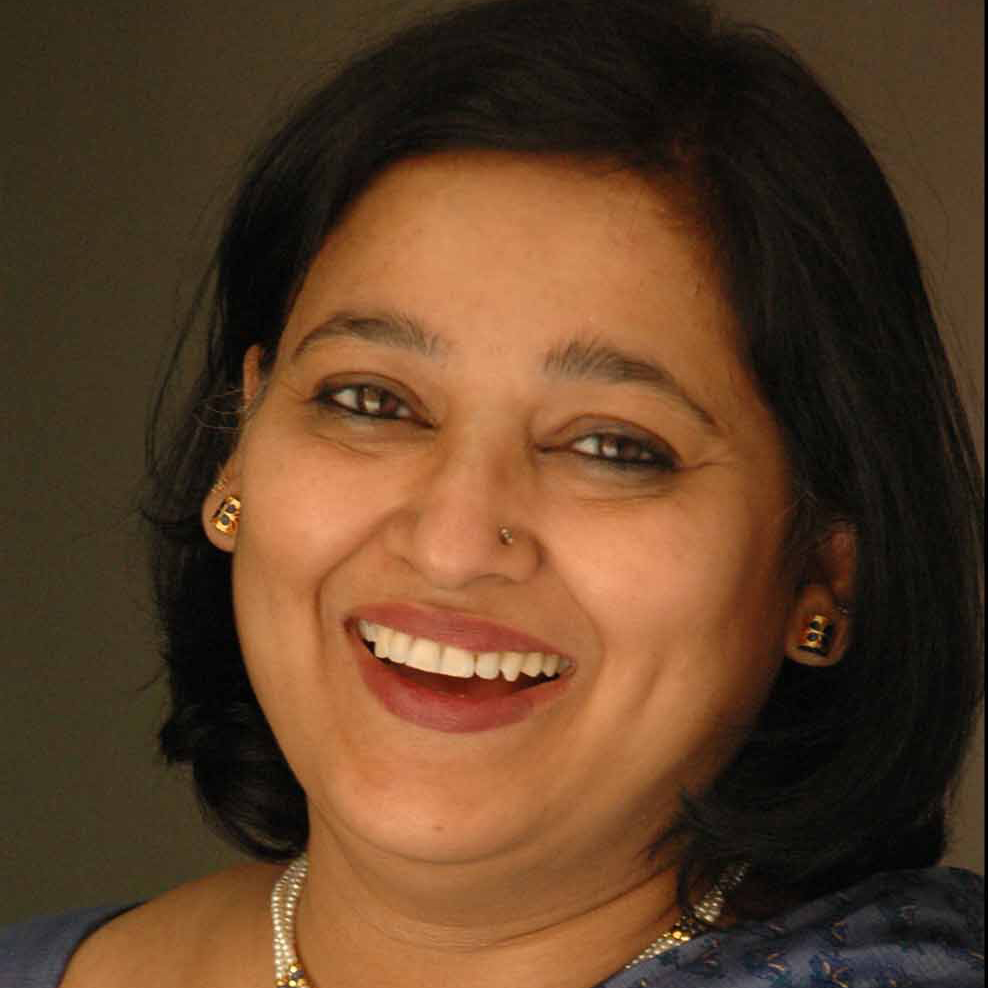 Aditi Misra,
Member
Batch of 1982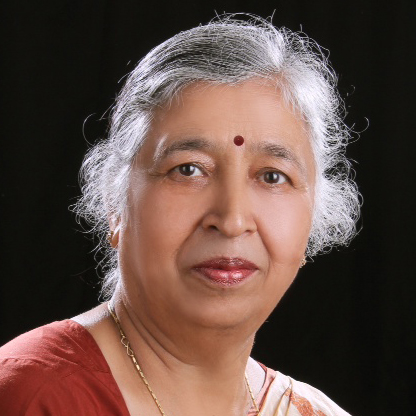 Saroj Kaushal,
Member
Batch of 1965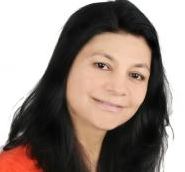 Madhulika Choudhary,
Member
Batch of 1991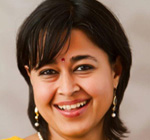 Smita Mankad,
Member
Batch of 1992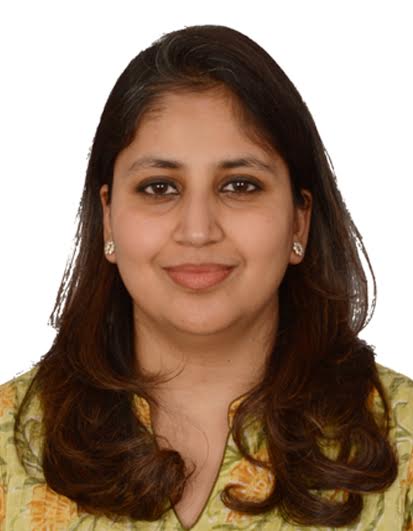 Gayatri Srivastava,
Member
Batch of 1996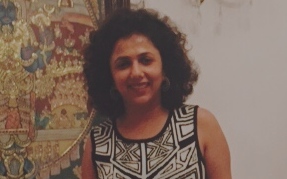 Triveni Mahajan,
Member
Batch of 1992


---
ELSA Chapters

Bangalore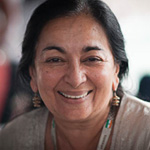 Annabelle Manwaring,
Batch of 1971

Mumbai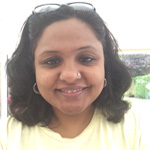 Anu Misra,
Batch of 1993



Gesu Kaushal,
Batch of 1993

GCC Chapter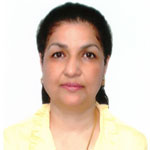 Ritu Arora,
Batch of 1979
The ELSA HUB – Your Marketplace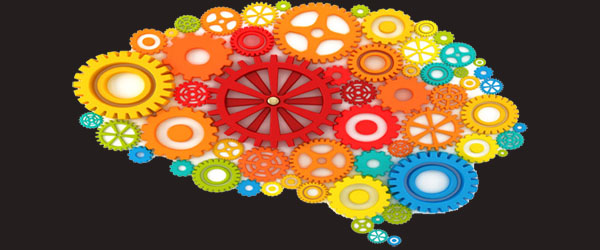 We take immense pleasure in announcing the launch of the ELSA Hub….your very own marketplace! This is a facility open exclusively to our Lifetime Members.

We invite our Lifetime Members to enroll their products and services on the ELSA website by filling out the application form. This is a facility free of charge and will be accessible for viewing to anyone visiting the website. Entrepreneurs, who have not yet registered, please do not miss out on this opportunity.

elsahub@lsralumna.org
Annual Dinner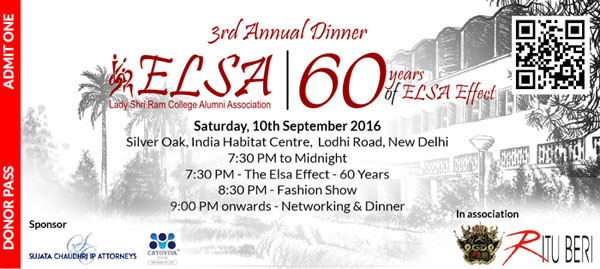 This evening will host discussions with a fantastic panel of eminent ELSAs. We are joined by Dr. Meenakshi Gopinath, Vinita Bali, Ritu Beri, Amita Sharma, Anjali Gopalan, Shibani Kashyap and Anju Timblo.

Donor passes for the Annual Dinner are now available online. Please log onto www.lsralumna.org and buy your donor pass NOW. There are special rates on coupons for members of the registered body.Become a member if you are not already on www.lsralumna.org.

ELSA please remember to follow the colour pallette for your decade.




So have you all blocked your diaries, made your travel plans and geared up to meet us at the India Habitat Centre? We promise you an unforgettable evening with your friends, resplendent with laughter and crazy memories, surprises….an evening that will transport you to the yesteryears down the College corridors!

"Chalo DelhiChalo"

events@lsralumna.org
Call to contribute to the celebrations
Dear ELSAs

As you know, we jointly celebrate 60 years of college this year. Alums are coming together from all over on the 10th of September to celebrate college, batchmates and their lives since LSR. You are invited to join us, not just in person, but also through contributing to the event and plans to come together as changemakers.

We are raising money to fund the alumni initiatives both during the event and in the year ahead. All contributions to this end are welcome. Every little bit of support and encouragement helps us grow stronger together.

events@lsralumna.org
Call to nominate Outstanding ELSAs
As part of our current and ongoing celebrations, we are looking to speak with ELSAs who have made an outstanding contribution to their field or are engaged in unusual endeavours. If you are one yourself or know of one, please nominate them by writing to us

Do send us the ELSA's name, contact phone number, email ID and what they're engaged in that makes them extra-special.

info@lsralumna.org
LSR Effect

Archana Kaul, History Honours, Batch of 1982

After her graduation, Archana did her M.A. in History from Center for Historical studies, Jawaharlal Nehru University. Archana is an experienced researcher, writer and music critic. She has taught in LSR College, Miranda, Gargi (NCWEB). Worked in the voluntary sector for fifteen years, and handled administration, teaching dance and theatre with a focus on women's empowerment and social awareness programmes.

Archana co-founded SMS (Srijanatmak Manushi Sanstha) in 2003, a registered society, which is a secular, humane and creative platform for women of I.P Extension, working for full time in social empowerment programmes.

In the early years of its inception SMS's main slogan was to provide a creative platform for women. But with the need for a better tomorrow, the vision expanded its boundaries. It now reaches out to the underprivileged, vulnerable, untaught women & children.

Its activities now aim at driving awareness about women rights (including legal counseling), mother & child health & nutrition, imparting education to children, domestic workers/ daily wage earners, strengthening educational foundation of students, & vocational training (such as facilitating women for handicrafts, stitching etc.).

https://www.youtube.com/watch?v=BhxeTsrWe6s&feature=em-upload_owner#action=share

info@lsralumna.org
Know your Alumni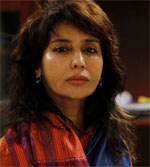 Amita Sharma, English Honours, Batch of 1973

Amita served in the Indian Administrative Service (1981) and superannuated in 2014. Her core professional experience relates to social development policies and programmes, particularly related to education, social protection, gender, inclusive growth and sustainable development. She has received several awards for her work such as the Common Wealth Gold Award for best Global Innovation in Public Service in 1998, the President of India's Award for female literacy, 2001, the Government of India's award for the best website for MGNREGA in 2010, the India Today award for 'Woman in Public Affairs, 2010'. She has also received the MP government's Raza award for her poetry. She is presently visiting professor in IIT Bombay in the IDC Design school.

More Power to you ELSA!

info@lsralumna.org
BookEnds
Sonia Golani, History Honours, Batch of 1989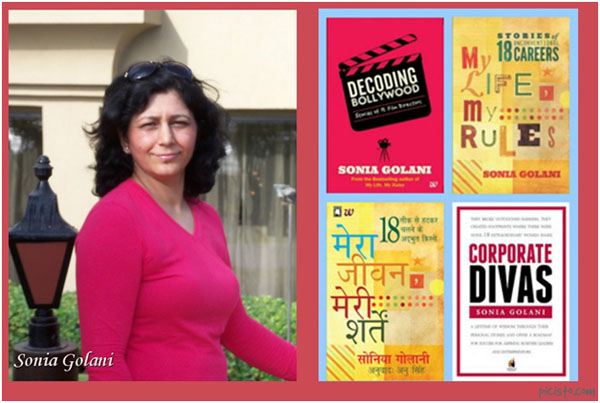 After her graduation Sonia went on to complete her Masters from the Delhi University. She is the bestselling author of three non-fiction books. Her first, Corporate Divas, was published by Penguin covering 18 extraordinary women business leaders who share a lifetime of wisdom through their personal stories and offer a roadmap for success for aspiring business leaders and entrepreneurs. (Four of the 18 ladies covered in this book are from LSR, viz. Vinita Bali, Naina Lal Kidwai, Shikha Sharma and Mandeep Maitra). Her second book My Life, My Rules: Stories of 18 Unconventional Careers, published by Westland features 18 fascinating stories, each in turn explodes the conventional myths about the professional choices of a cross section of people, proving that switching careers mid-stream and following one's dreams is not a bad idea at all. My Life My Rules has also been translated in Hindi - by a fellow ELSA, Anu Singh Chaudhary - and is available under the title Mera Jeevan, Meri Shartein, published by Yatra books. Sonia's third book Decoding Bollywood: Stories of 15 Film Directors, also published by Westland, is more about demystifying the world of Bollywood than a mere decoding of 15 directors who have created benchmarks in their respective genres for generations to follow. Her 4th book, titled What After Money And Fame, being published by Penguin Random House is due for release in October 2016.

Before taking to writing, she has been a successful entrepreneur. She founded her executive search firm, Management Consultants Group (www.mcgmumbai.com) about 15 years ago. When not reading, writing or managing the consulting business, Sonia loves the outdoors, music and golf. She lives in Mumbai and is happy to connect with fellow ELSA(s) about her books or regarding anything else where she may be of help to the community. She can be reached at soniagolani@mcgmumbai.com

news@lsralumna.org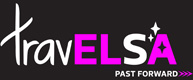 Bangalore Chapter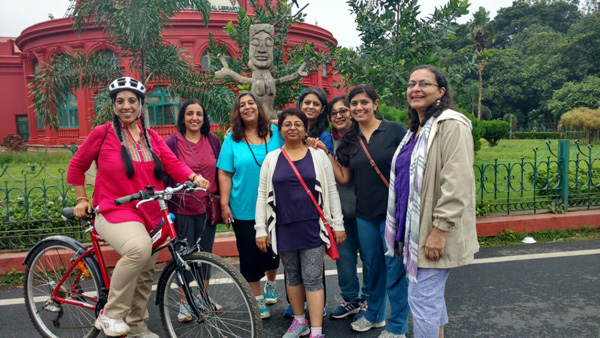 CYCLING/WALKING IN CUBBON
Last month at 7 am we kicked off the local chapter travELSA activity in Bangalore and spent quality ELSA time at one of Bangalore's landmarks Cubbon Park. Out with cycles and on foot, we enjoyed the best of our lovely city, surrounded by incredible greenery, pretty blossoms, crisp morning air and monsoon showers !. We walked through the Kasturba road entrance passing the Library onto the stately Vidhan Soudha building by which time the rain was in full swing. We decided unanimously that breakfast was much needed and headed to Konark on Residency road for steaming idlis, benne dosa, and hot hot cups of kaapi n chai!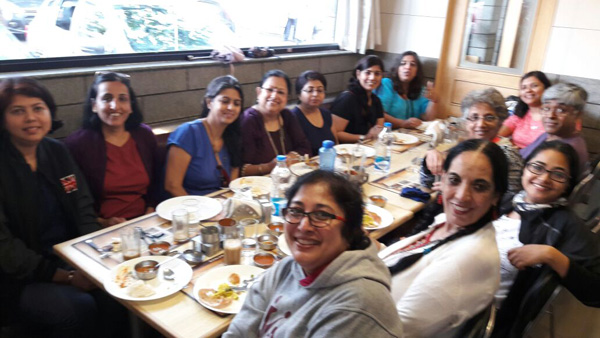 The ELSA spirit was vividly on display and the manager was barely able to keep up with the noise and chaos. Felt like college days!. As always we went home with a feeling of being enveloped by the warmth and love of our ELSA family. Thanks girls for being there and for caring.

LADAKH... ROOF OF THE WORLD
11-16 September 2016
We're putting the Ladakh trip in september on hold for now, will keep you posted as and when it happens. Thank you to all those who expressed interest.

The next travELSA trip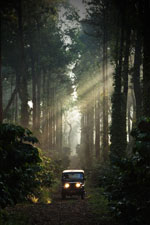 Early December we take you to COORG .... With sweeping vistas of the picturesque Kodagu hills, stay in Raj-era mansions fit for royalty. Coffee plantations all around. The perfect brew with you !

Watch this space..

Join us on facebook TRAVELSA-lsr alumnae travel hub or write to us on travelsa@lsralumna.org

travelsa@lsralumna.org
Growing Community
We welcome our new Members :

Smriti Ahuja, English Honours, Batch of 1983
Madhu Narain, English Honours, Batch of 1985
Rachna Shah, Economics Honours, Batch of 1988
Gitanjali Bhalla, Philosophy Honours, Batch of 1988
Sarita Sarna, BA (Integrated), Batch of 1991
Nandita Bedi, Economics Honours, Batch of 1991
Mumukshu Mohanty, Political Science Honours, Batch of 1996
Charu Joneja Kumar, English Honours, Batch of 2006
Kuntal Sharma, BA (Programme), Batch of 2010

We look forward to your active participation in the growth of this Association. Please upload your pictures on the website so that the administrator can get your membership cards processed.

admin@lsralumna.org

Currently at 401 and counting….

College is celebrating its 60 years of existence…the celebrations have already started…join the Association and also get your friends… lets get to 600 members by 10 September 2016…all hands on board!!

members@lsralumna.org

Calling ELSA Batch Reps! What's up with your batch? Where are they? Do let us know if you are meeting or doing interesting things together or individually. Volunteer to be the Batch Rep….have the alumna from your batch signed up as members and help us grow this community.

volunteer@lsralumna.org

Do you need help with their names and details? Send us an email at members@lsralumna.org with Batch Details in the subject line.
Give

We are delighted and proud to share with you all that one of our Lifetime Members, Sunila Awasthi Political Science Honours, Batch of 1989 and now a lawyer, has donated 100000/- towards students' scholarship fund.

Thank you Sunila for being a such a great giver!


give@lsralumna.org
Form a Chapter
Wherever you may be located, get your fellow ELSAs together, get them to register, reach the magic number of 20 and you become a recognized Chapter of the Association. This widens the reach of the Association and helps us to work with a larger section of the community, bringing us that much closer to the mission that we have set out for ourselves.
We want to have a reach across the world connecting each ELSA!

ec@lsralumna.org
ELSA UK – Chapter in Making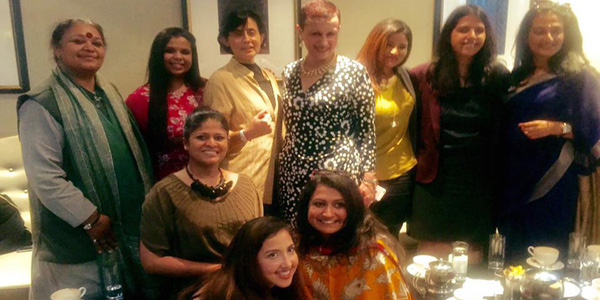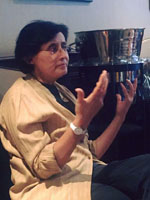 ELSAs in London got together on July 27, 2016 to enjoy a chat over coffee with Vinita Bali, MD and CEO of Britannia Industries. Some of the issues touched upon by Vinita were 'Operate from conviction' 'Alignment to purpose' 'ethos of corporate responsibility embedded in business'.

info@lsralumna.org
3rd Annual General Meeting
The 3rd Annual General Meeting of the Association will be held on September 10, 2016 between 11a.m. – 12p.m. in the College.

This is only for registered members of your Association…please attend the AGM to share your thoughts, comments and suggestions. Your attendance is imperative for support and to ensure that the Association grows in the right direction. The AGM Notice is available on our website www.lsralumna.org

ec@lsralumna.org
Information Feed

Volunteer

We would love to be part of your Success. Share your achievements whether its a Book Launch, Dance, Theatre, Lecture or Art Exhibition

Send us the information…and get featured.

Send us your comments, feedback, suggestions….what would you like featured in the ELSA Post?

info@lsralumna.org

ELSA is an opportunity for all of us. This is a community that can enjoy the pleasure of reuniting with friends and going back to college. It is also a membership that has the power to transform the lives of others – present students, ELSAs, women, society and the world at large. A platform to connect, contribute, converse and seek support. For all new associations to grow and be successful we need support from its community. We cannot do it alone, we want all of you to get involved, however small your effort may be, it's huge for the Association, so help in whatever capacity you can.
Help us to make a difference…together!

volunteer@lsralumna.org